53 Best Birthday Gifts for Him: Presents for Men
If you are struggling to find the best birthday gifts for him, you came to the right page. Whether you are in a new relationship, or have been for years or even married below you will find 53 of the best gift ideas for him.
To help you out, we included links to third party products to make it easier for you to find and buy the best birthday gift for him. Please note that prices are at time of publication and may differ.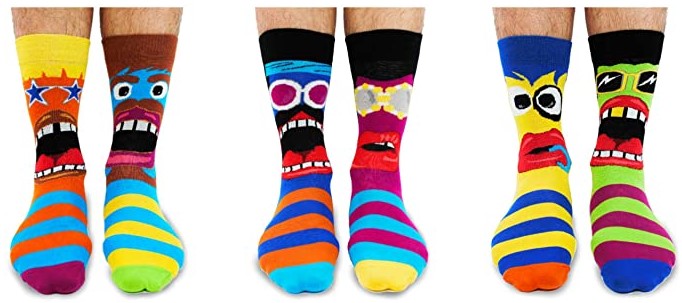 Box of 6 Oddsocks
The feet with attitude, get a funny birthday gift for him, lets just hope the dog or cat won't attached his feet.
---
---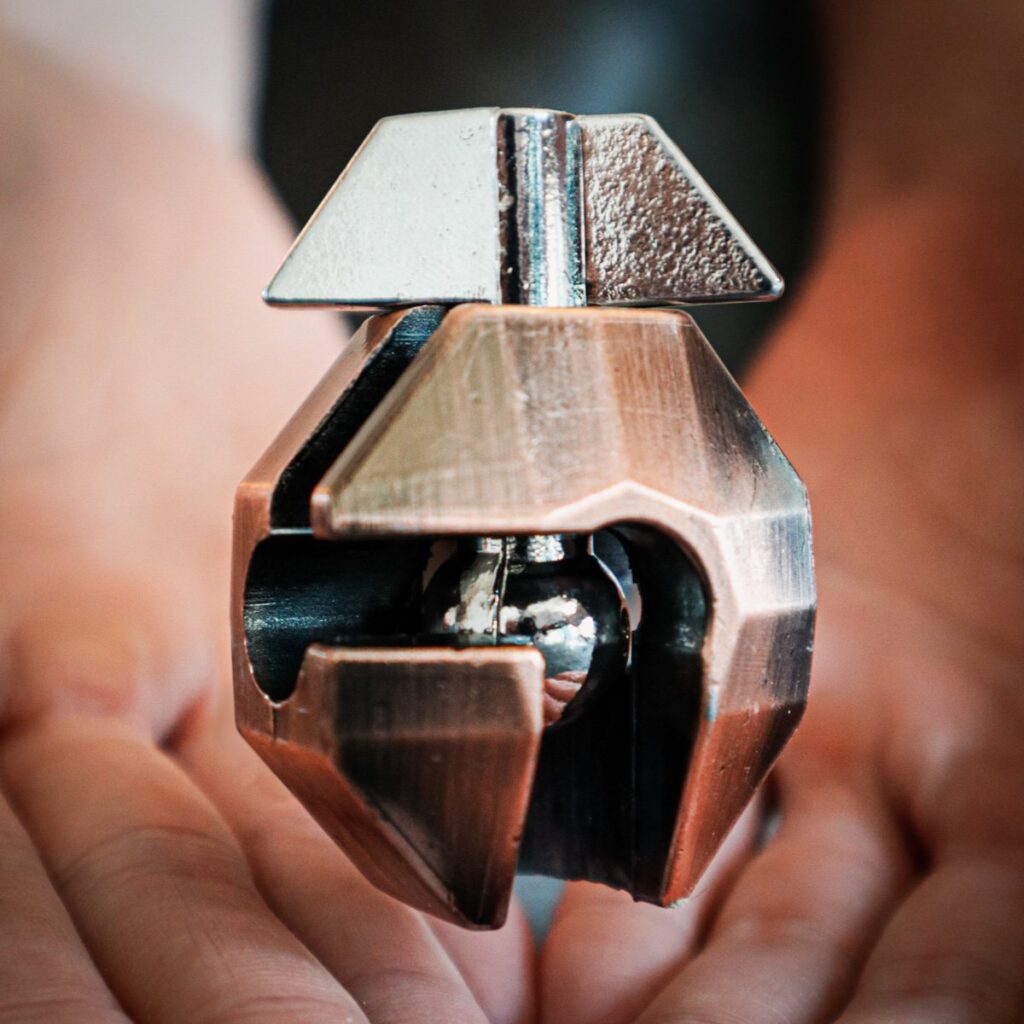 A Mine Puzzle Gift for Him
This mine puzzle is harder then it looks to solve and would make a perfect birthday gift for him especially if he's into puzzles. You could even reward him if he solves it under a certain amount of time, if you get my drift!
---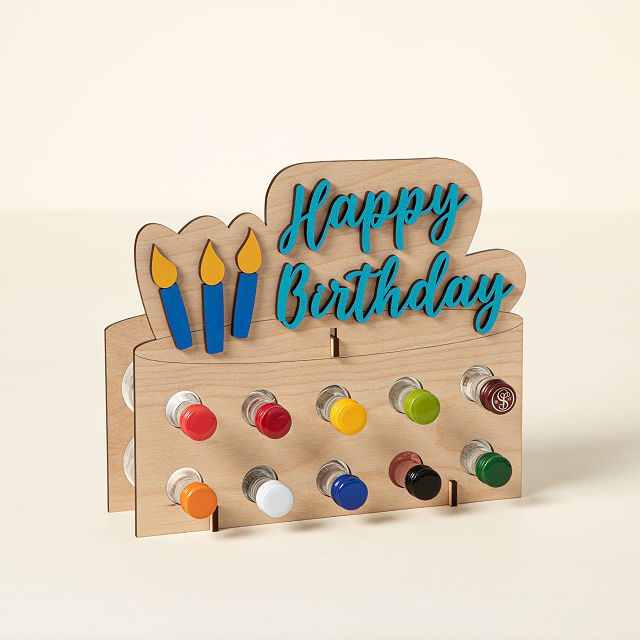 Happy Birthday Mini Bottle Stand
Get the party started with this mini booze bottles rack. Is this one Gin or Vodka or Bacardi? Just drink up!
---
---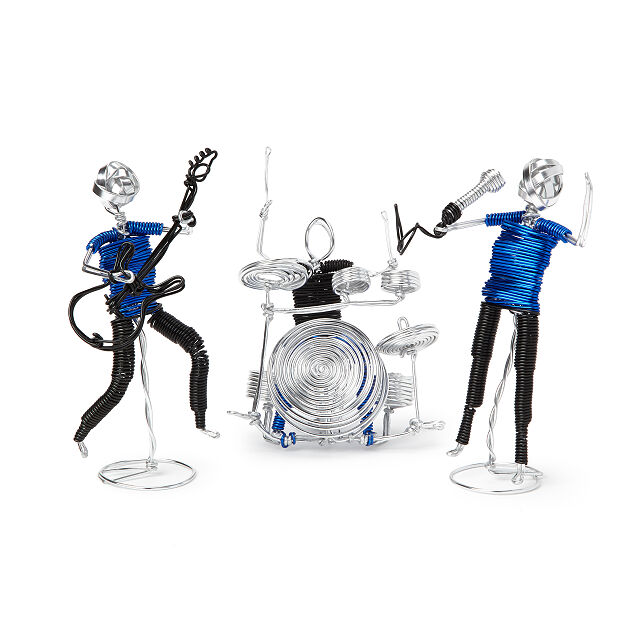 Wire Music People
Is he in a band, plays the guitar, drums or a singer or just a music lover. These charming music people will jam the room. For golf, skiing or soccer fans, check here (starting from $38.99).
---
---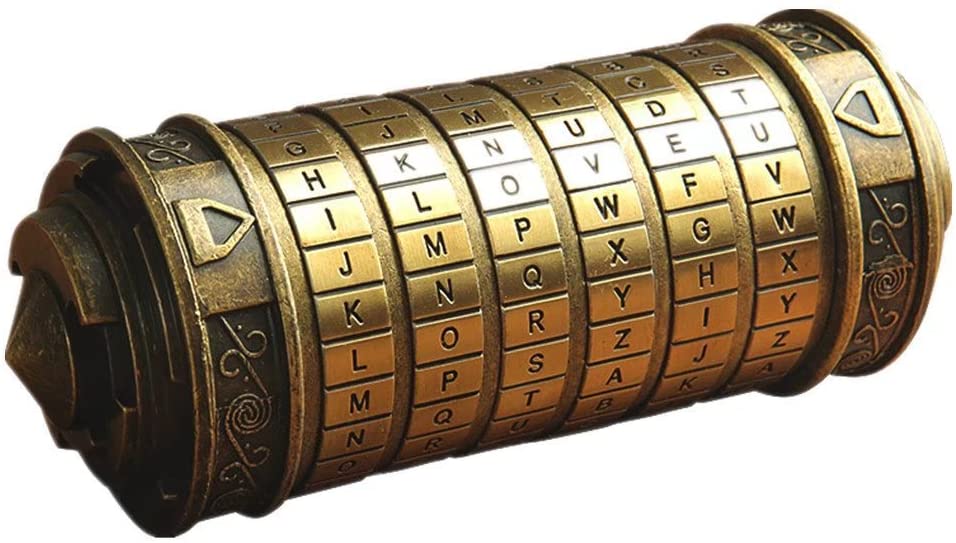 Da Vinci Code Mini Cryptex
Insert a love note in this password protected hidden compartment and wrap it up, give him some clues to figure out the password which by default is ILOVEU, which can be changed. Clue tips: Draw a heart, write what you feel for him or Ti amo (I love you in Italian) or some other language.
---
---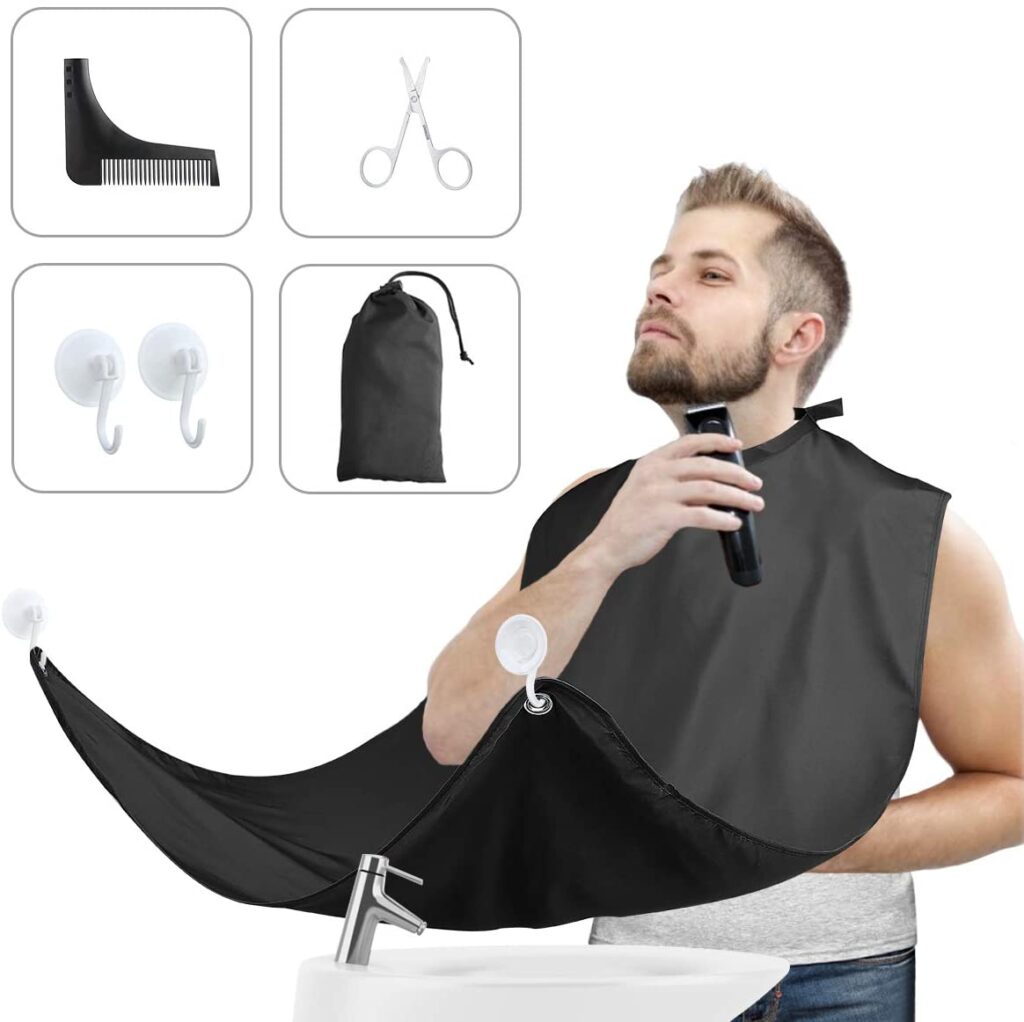 Beard Apron
Tired of him leaving a mess or just make his shaving smoother. I'd say, for some this is a win win gift!
---
---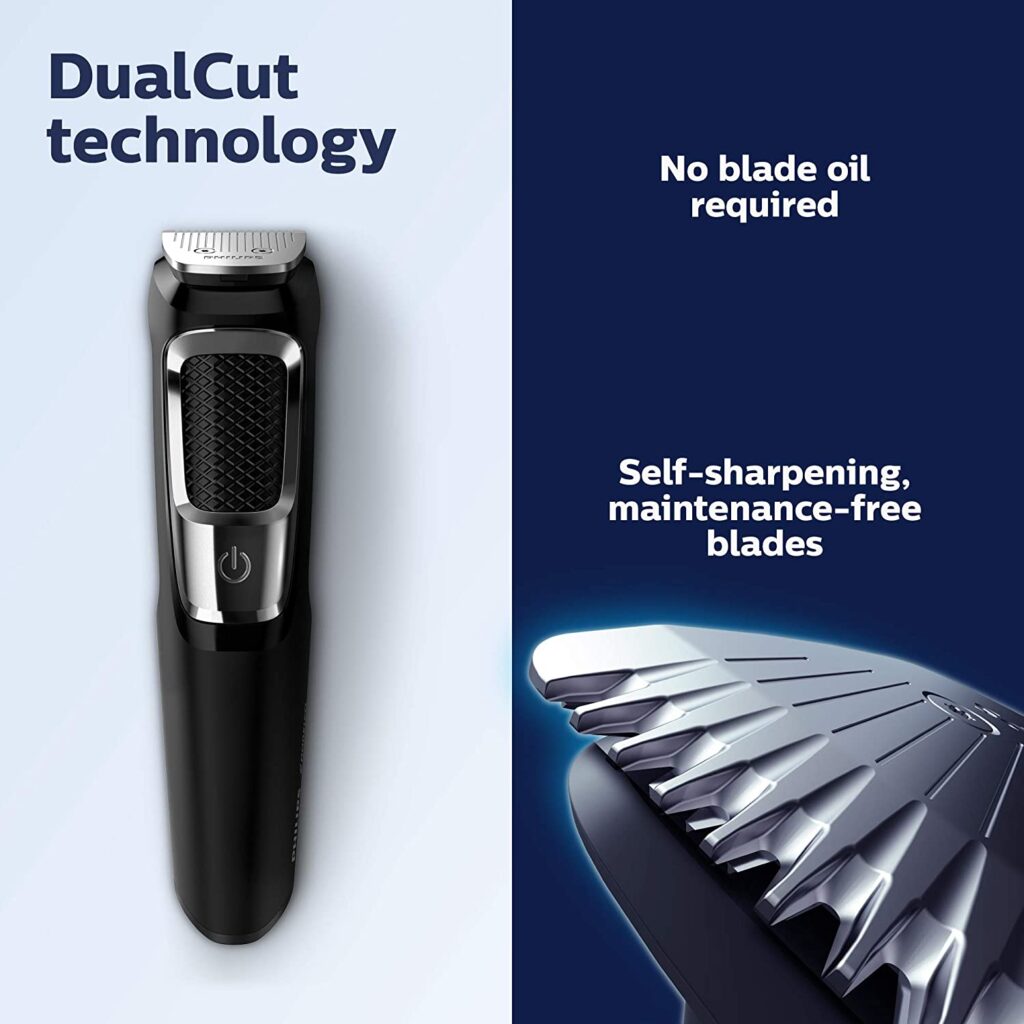 Philips Multigroom All-In-One
This will go perfectly with the above apron, this all in one trimmer is all he needs to keep it all tidy.
---
---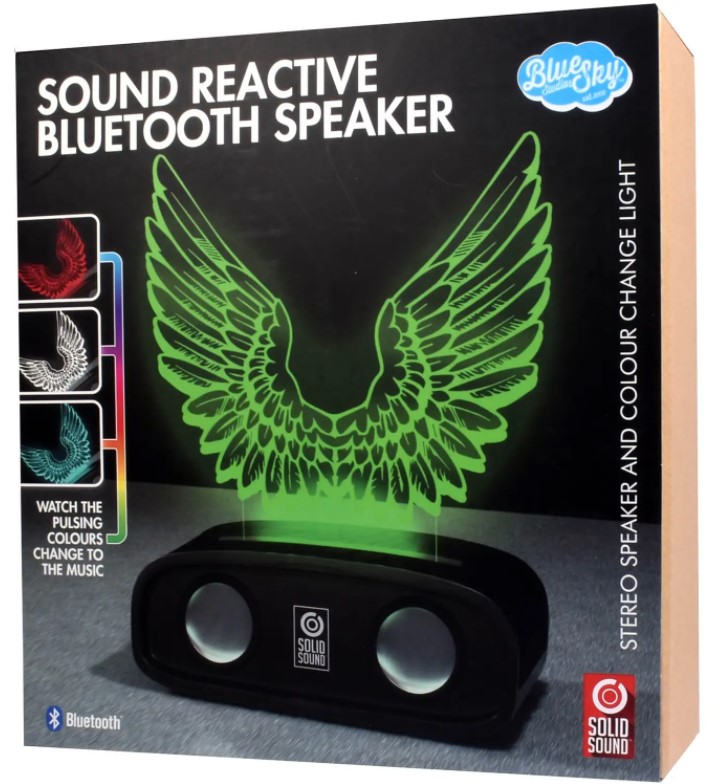 Sound Reactive Bluetooth Speaker
Music and lights, all in one! Prepare a playlist and once he opens his gift get the party started on his birthday.
---
---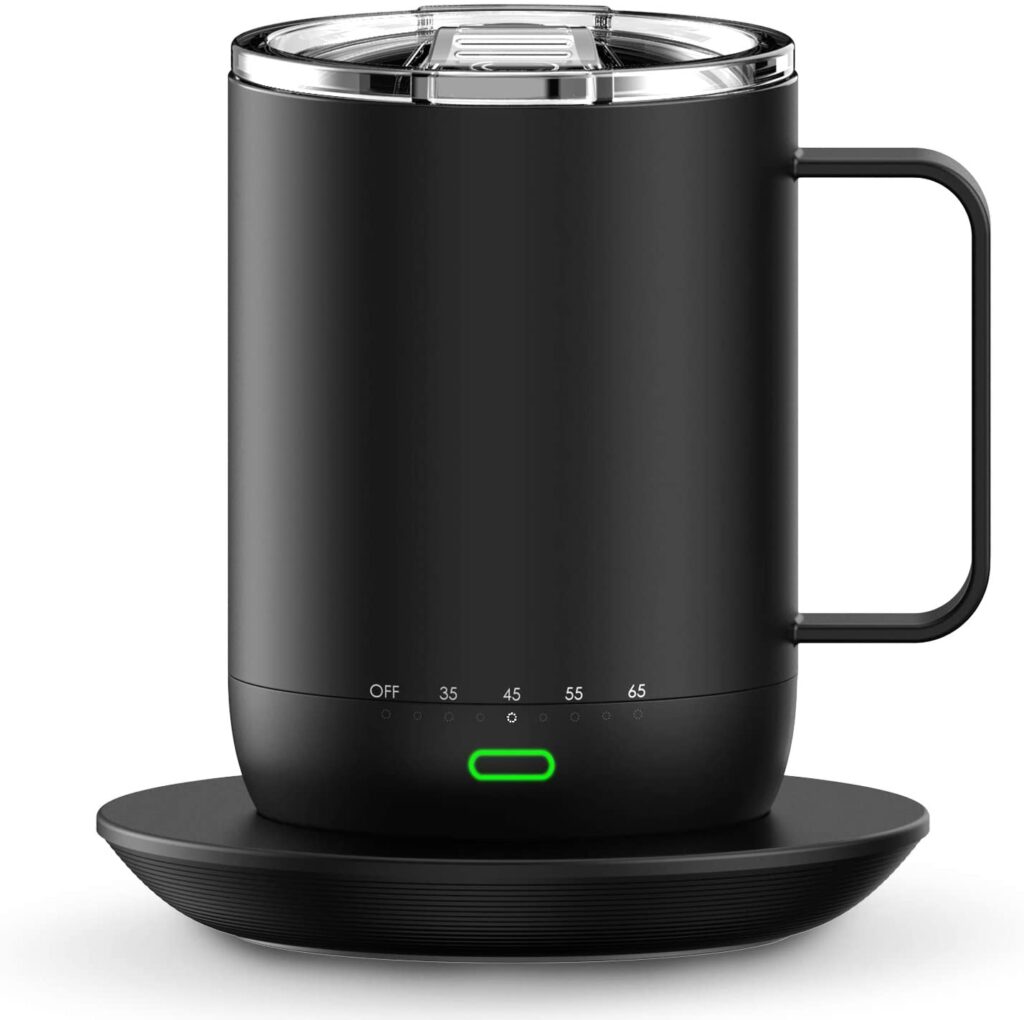 Smart Mug Warmer with Double Vacuum Insulation
If he is a slow drinker yet doesn't like cold coffee just like me, this is perfect! Just connect it to his phone keeping it warm at a regulated temperature, now he can take all the time he wants.
---
---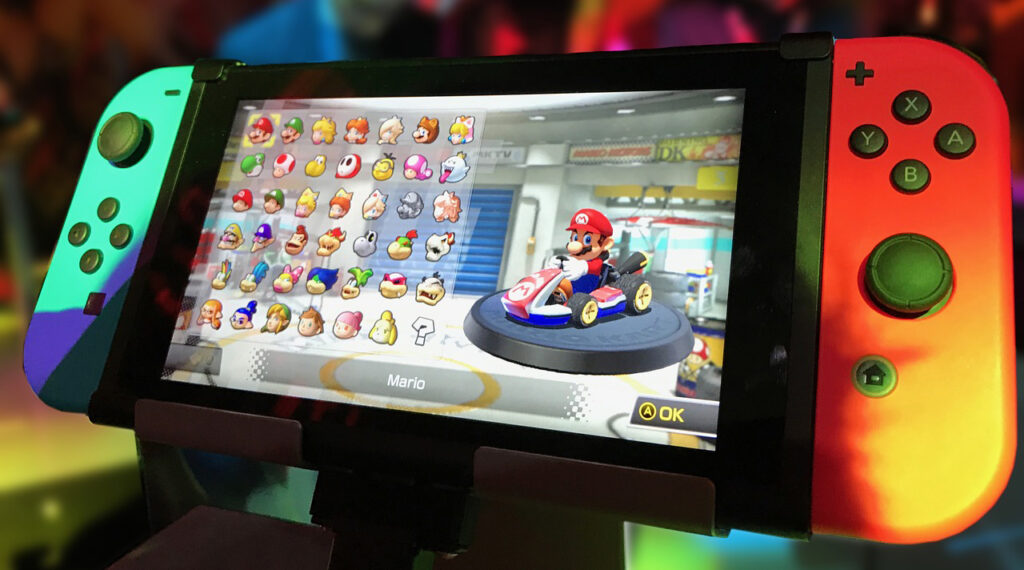 Nintendo Switch Lite
This a great fun for anyone, even if he is not a gamer and best of all you can enjoy it together, just slide off the edges and you got two controllers.
---
---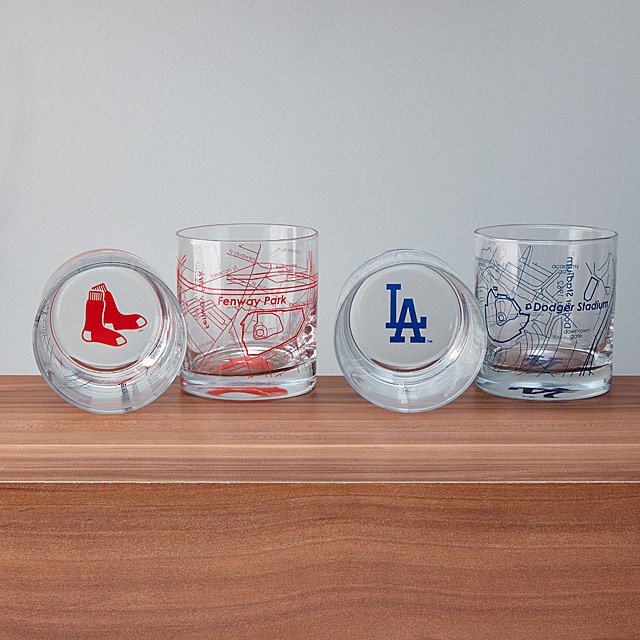 Baseball Park Map Whiskey Glasses
This will be a great birthday gift for him if he is a baseball fan, you find a selection of all the MLB™ team's stadium maps. A true fan's ballpark is sacred ground!
---
---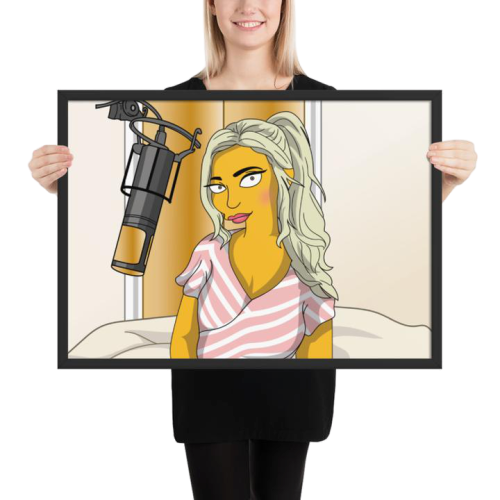 Make Me Cartoon
Who doesn't like cartoons!? Make him into his favorite cartoon, even if he doesn't have a favorite, this would be a cool gift for his birthday and you can even include yourself in it. You can describe everything you want in the picture and you can even include your pet even the whole family.
---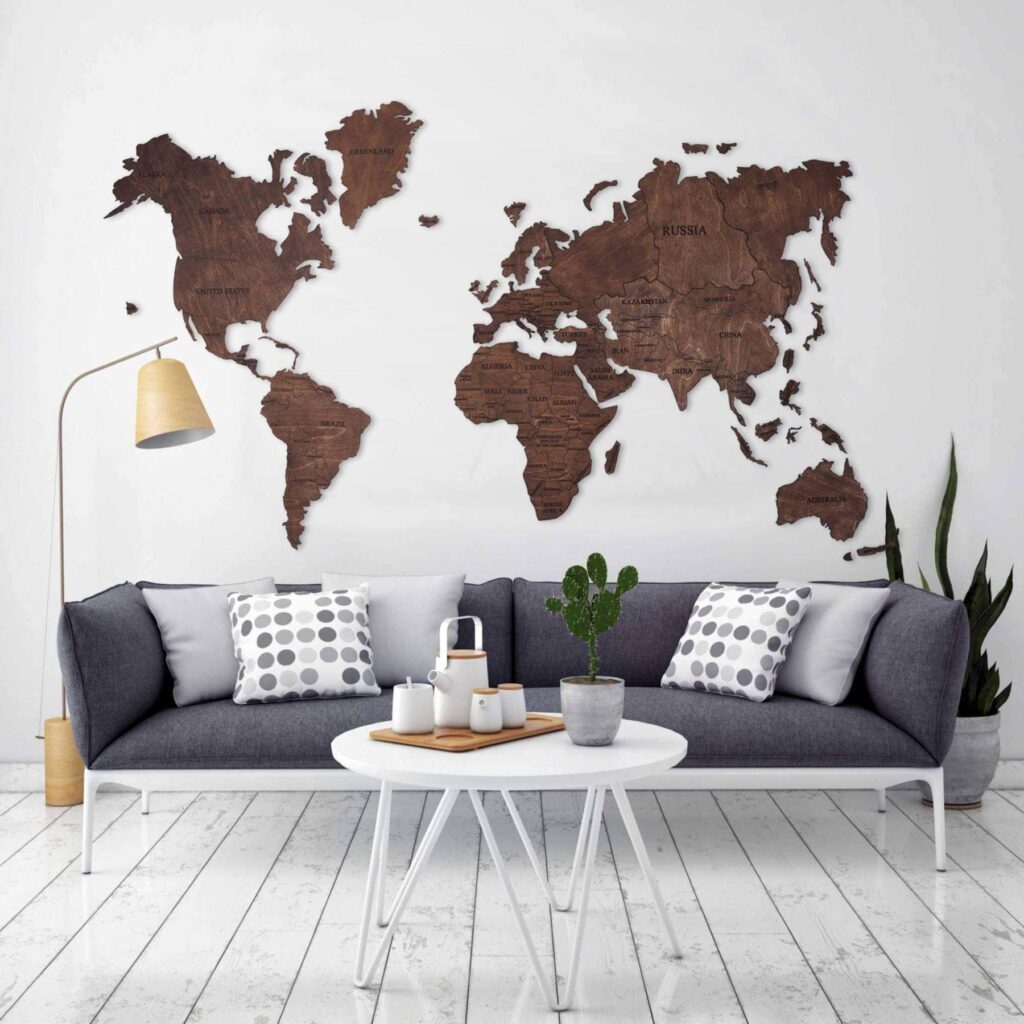 Wooden World Map
This amazing wooden world map will make a great birthday gift for him even if he doesn't like traveling, will make any room of the house spectacular with the color, style and different sizes available. I have to say, my office looks amazing and by far is my favorite home decor!
---
---
Odd Ball
Anyone can make music with this Odd Ball, create music playing with a ball, listen the the music of playing with a ball! He will never expect this on his birthday and most probably doesn't even know something like this exist. Check out the video and see what this ball can do!
---
---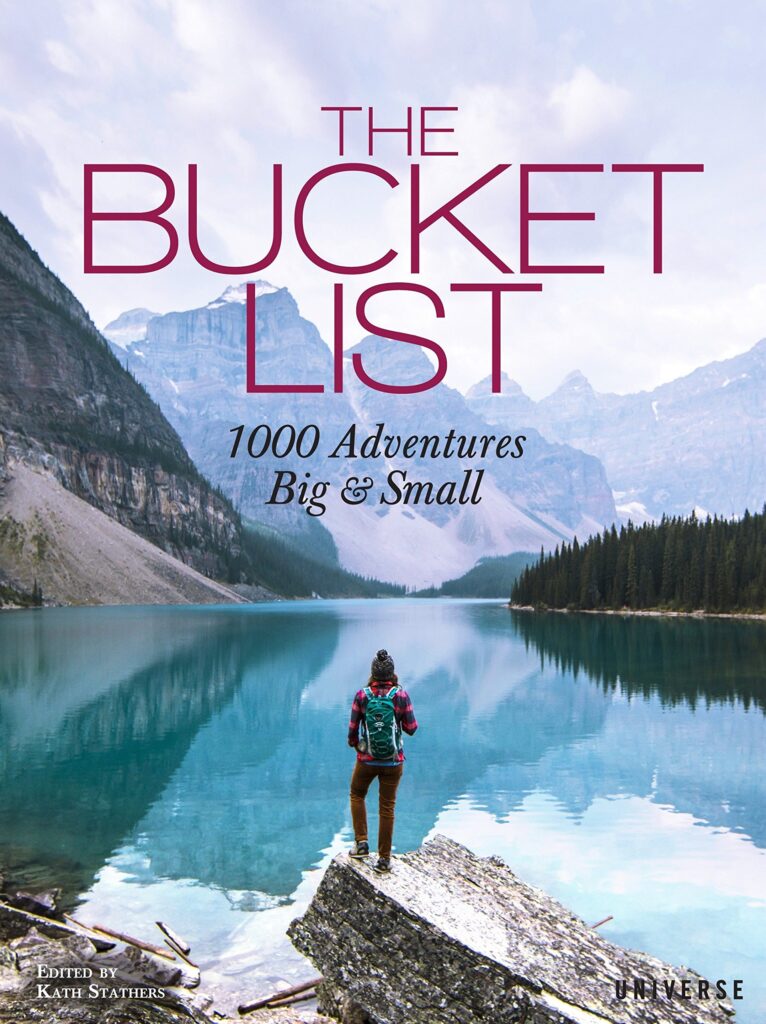 The Bucket List – Book
This book will surely inspire him and well, both of you to add more to the bucket list. This book will help you realize what the world has to offer which most probably didn't they exist. 1000 amazing ideas!
---
---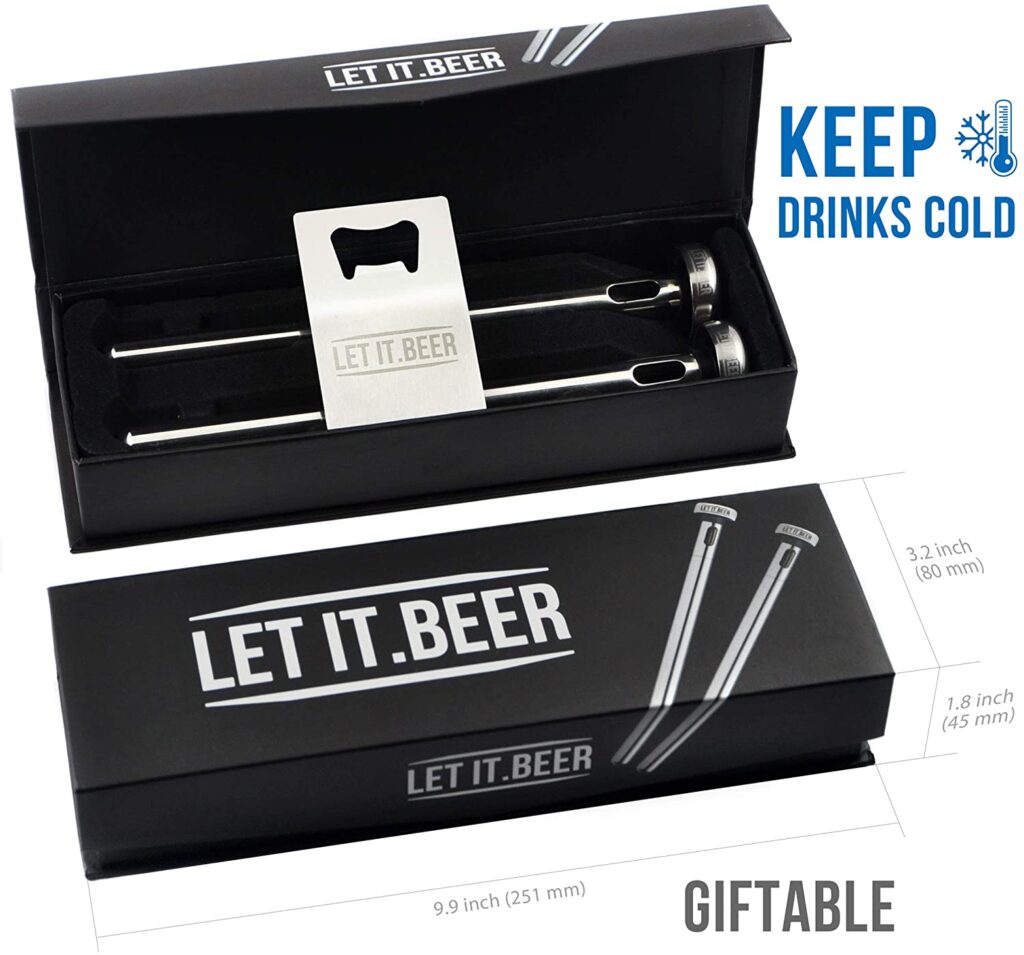 Let It Beer
A new idea to keep beer cold! Get a six pack of his favorite beer and take your time to drink, no worries this will keep it cold long enough.
---
---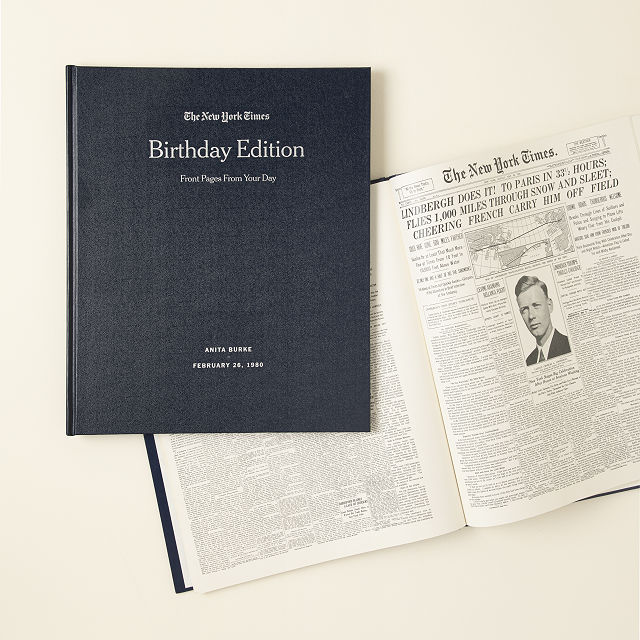 New York Times Custom Birthday Book
Something unique and original birthday gift with a collection of the New York Times front pages from each year since their birth, personalized with name and birth date. The older he is the more pages he will have!
---
---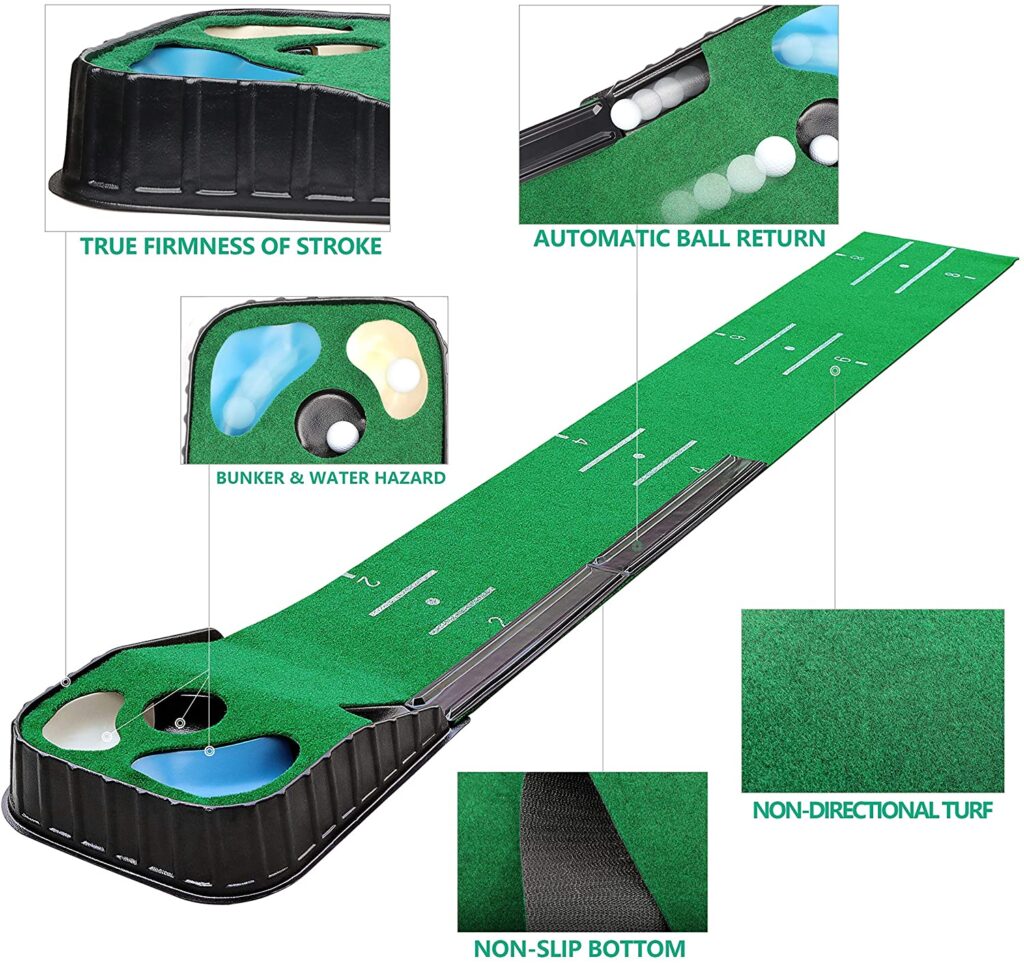 Golf Putting Mat
No time for golf? No problem, bring golf home to him on his birthday and this could be fun for both, take turns, see who get the most points and to make more fun, winner will have to give a dare to the loser. And if he doesn't have room for this check out this $35 Desktop Golf.
---
Worry Healing Hut
This cute idea will surely help him let go of some stress when needed. Burn those troubles away and smile again!
---
---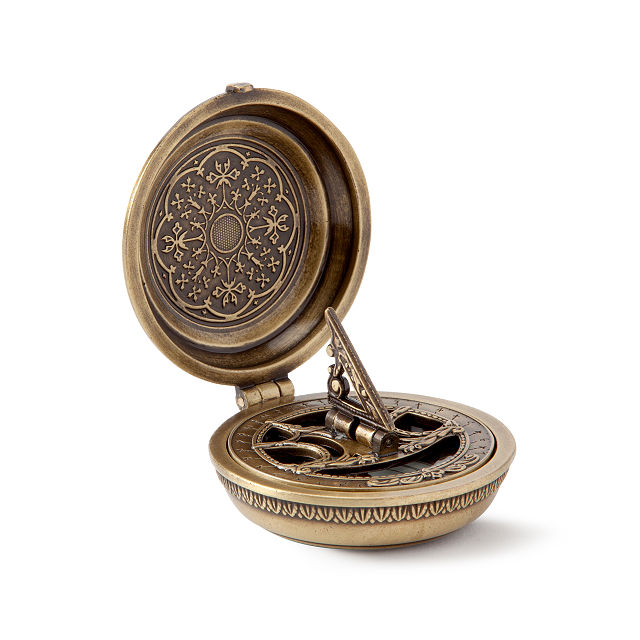 Compendium Desktop Ornament
Go back in time! A great desktop addition, an actual working sundial and compass.
---
---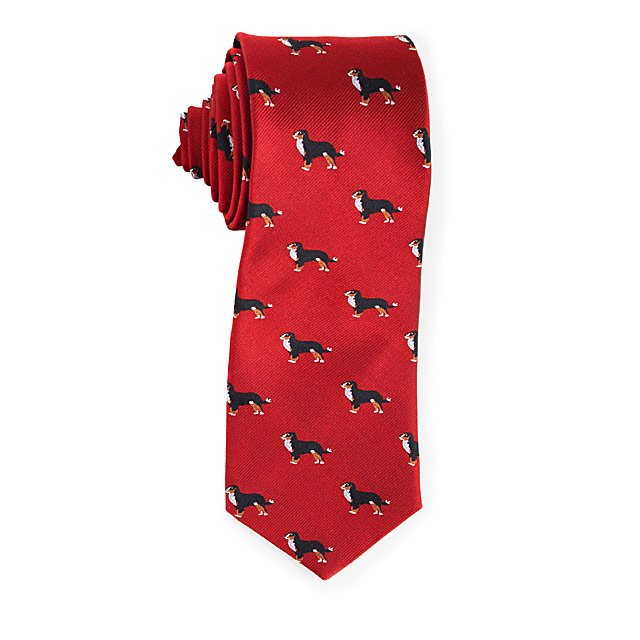 Choose Your Dog Breed Necktie
This tie will allow him to show off what breed he or both have, could also work as a conversation starter and for those of us that have rescues and no breed maybe just his favorite breed will do.
---
---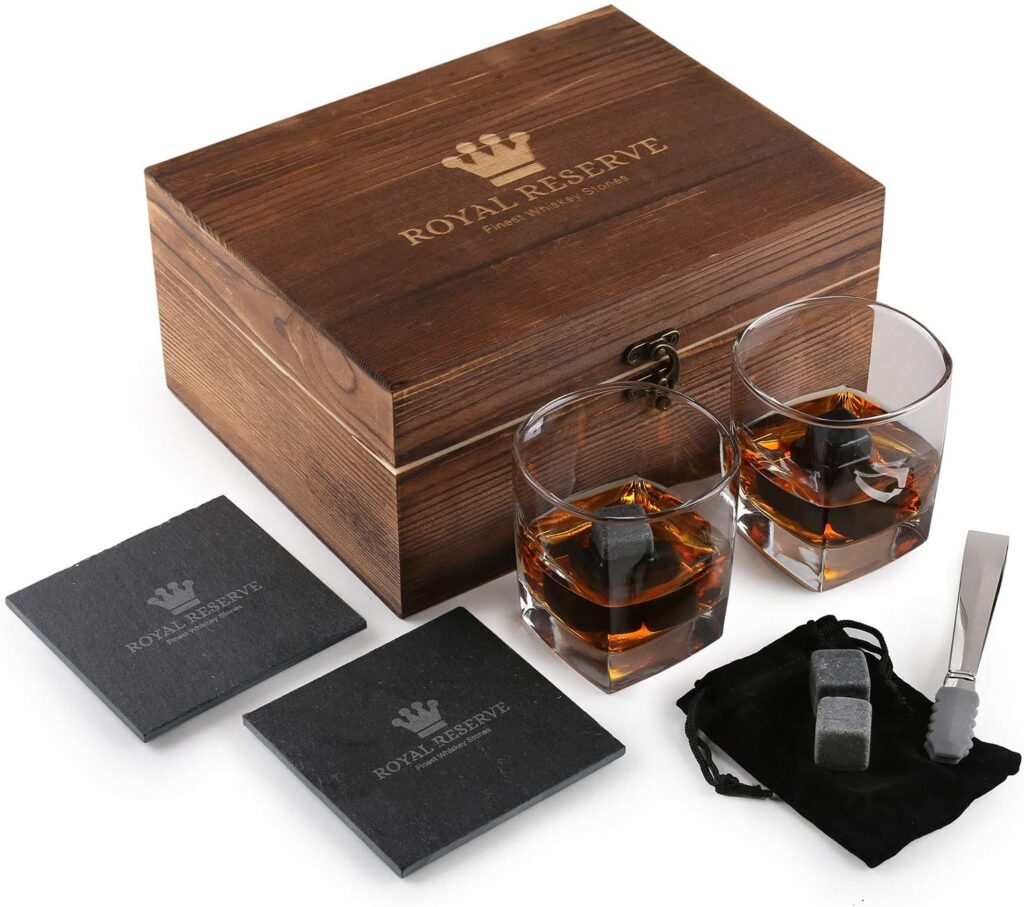 Royal Reserve Whiskey Stones
Is he the whiskey type or maybe both of you, this amazing set allows you to taste the full, rich flavor drink while it's chilled just at the right sipping temperature. Cheers to his birthday!
---
---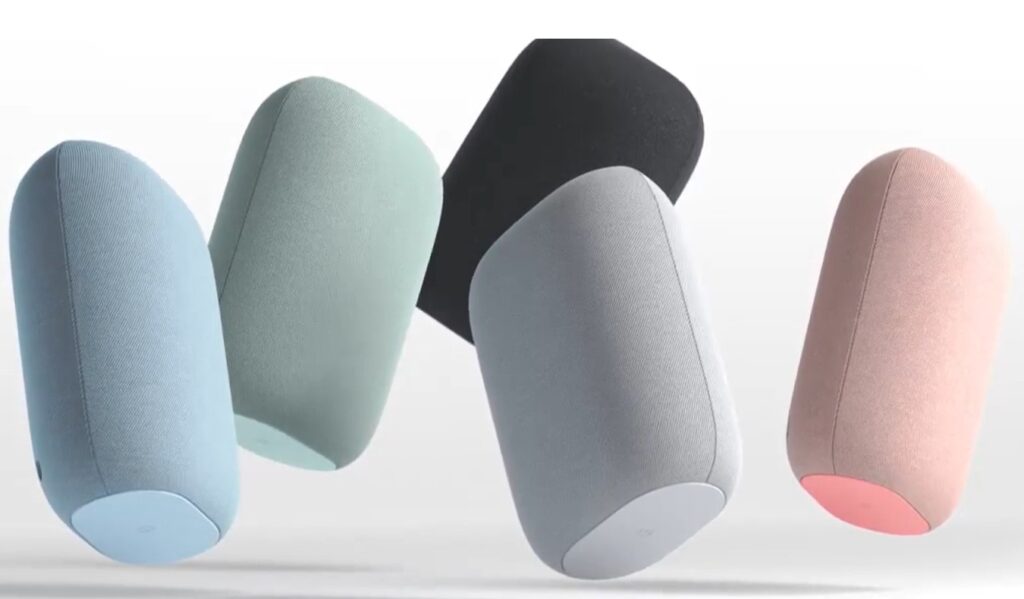 Google Nest Audio
This is the future! Start to build your smart home with this google smart speaker, this isn't just a speaker you speak to it to create your shopping list or tell you today's news, with smart devices it can turn lights on and off, start the coffee machine, close the curtains, well the list is endless! He doesn't have to be a tech guy, any guy would love this for his birthday.
---
---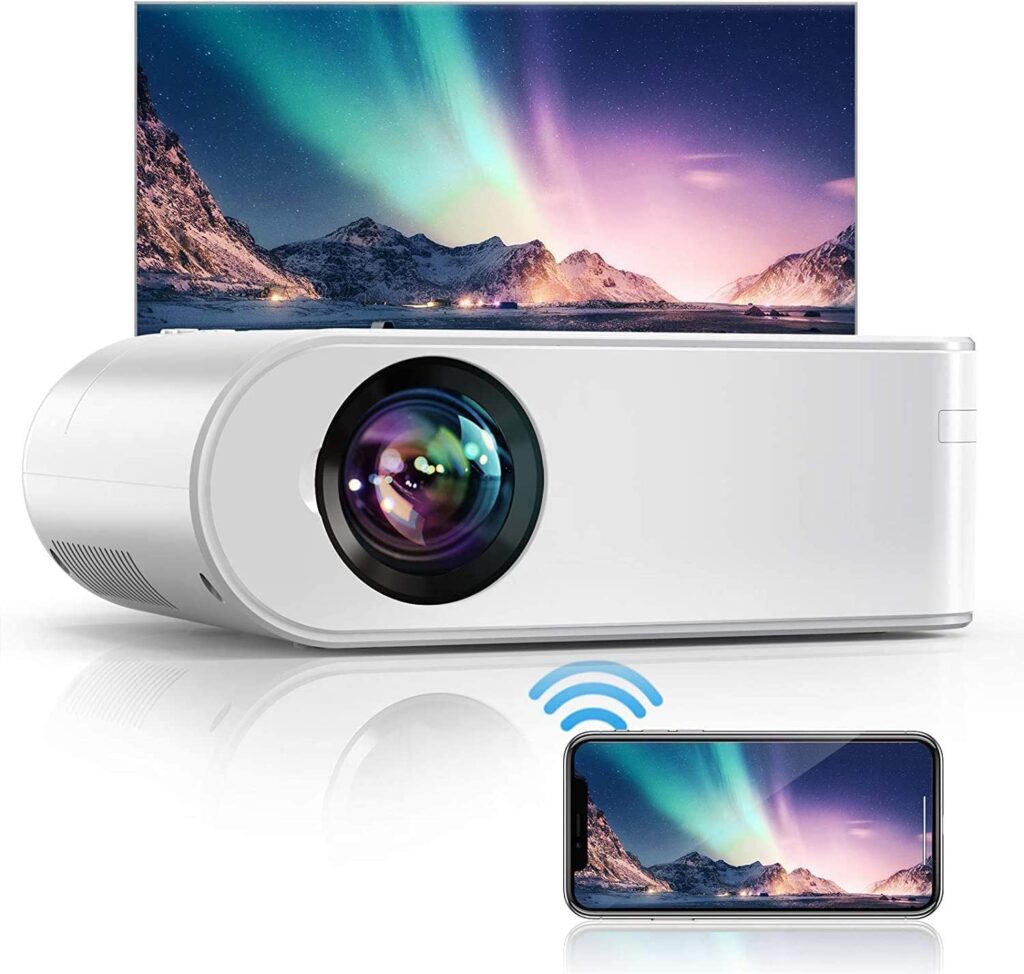 YABER WiFi Mini Portable Projector
This affordable full HD portable projector compatible with smartphone, table, game console and almost all devices will make a great addition to Netflix and chill and let's face it, size does matter!
---
---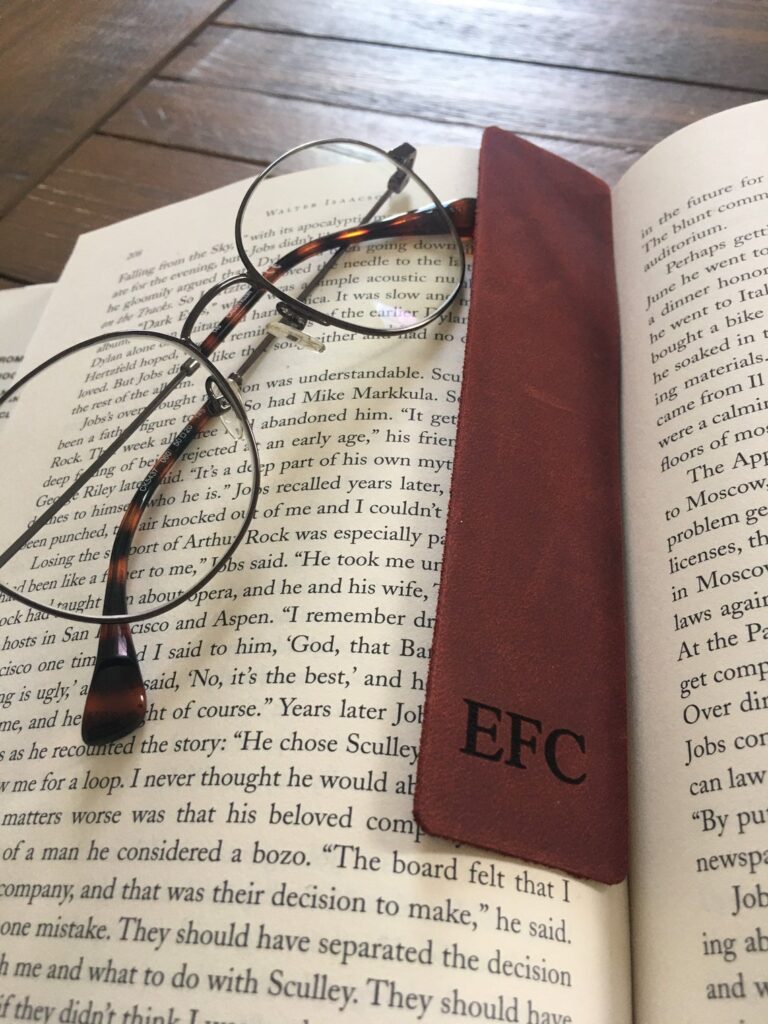 Personalized Handmade Leather Bookmark
Any person that loves books will love this bookmark, you can personalize it with initials, dates and even messages or favorite quotes (50 characters max). Now maybe he hasn't read a book in quite some time, so maybe you could add an extra gift that will go great together.
---
---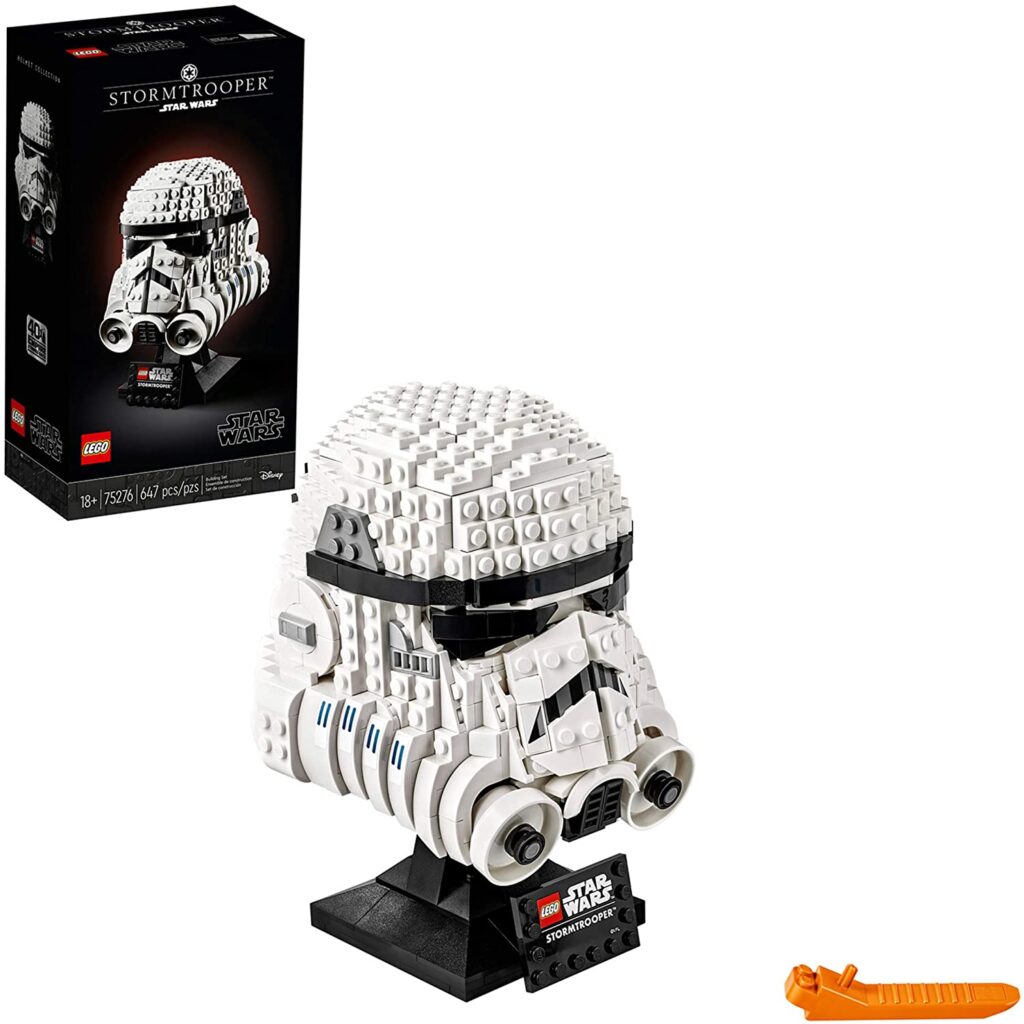 LEGO Star Wars Stormtrooper Helmet
This one is for the Star Wars fans! Lego isn't just for kids, in fact this one is marked 18+ and has 647 pieces and will keep him busy for a while. If he is a fan of Star Wars this will surely make a great birthday gift, you can also go for the Lego Darth Vader Helmet if you know he prefers it, and if you have a lower budget a Star Wars puzzle at $8.99.
---
---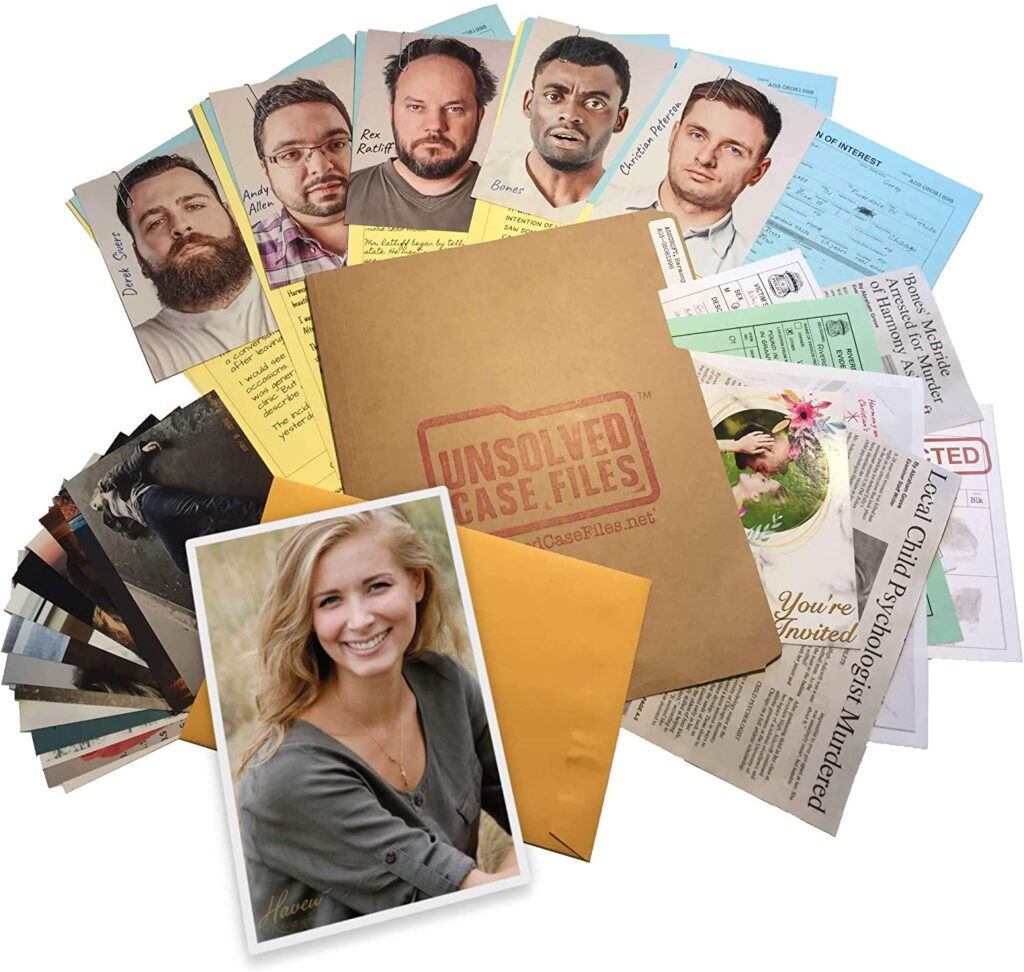 Unsolved Case Files
This one will also keep him busy or both busy if you join this murder mystery game. A great way to spend sometime away from technology and an option for a mystery solving date night.
---
---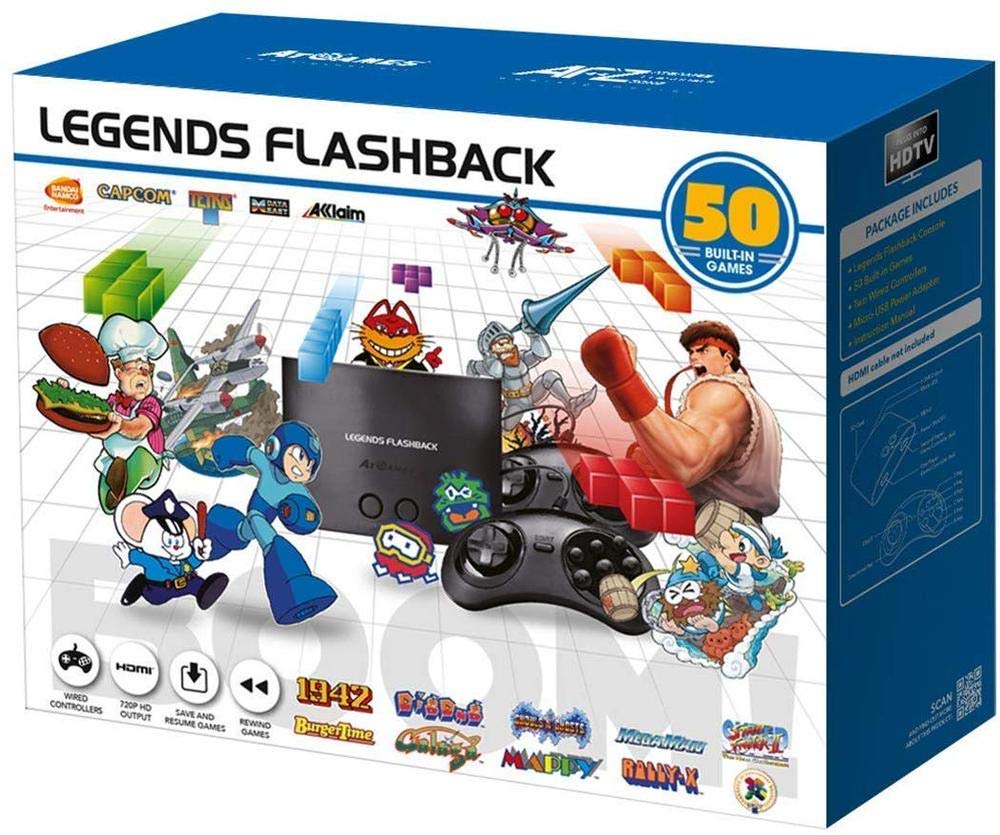 Legends Flashback – Game Console
Was he born in the 80s? This is the perfect birthday gift to bring back some of the childhood memories in him and you can do so together.
---
---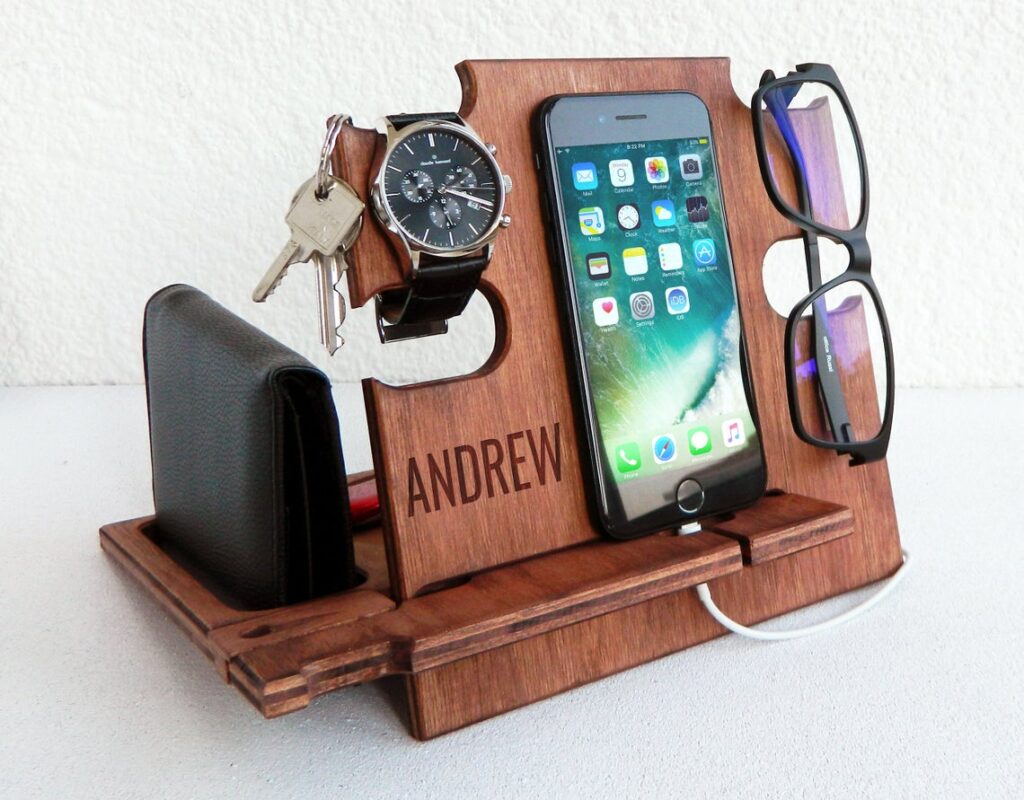 Wooden Docking Station
Is he a messy guy or is he organized? Doesn't matter this would make a great birthday gift either way. Doesn't have to be for a desktop, in our opinion this go well in multiple places such as bedside or even by the door grabbing everything he needs before going out and additionally you can engrave his name or short message.
---
---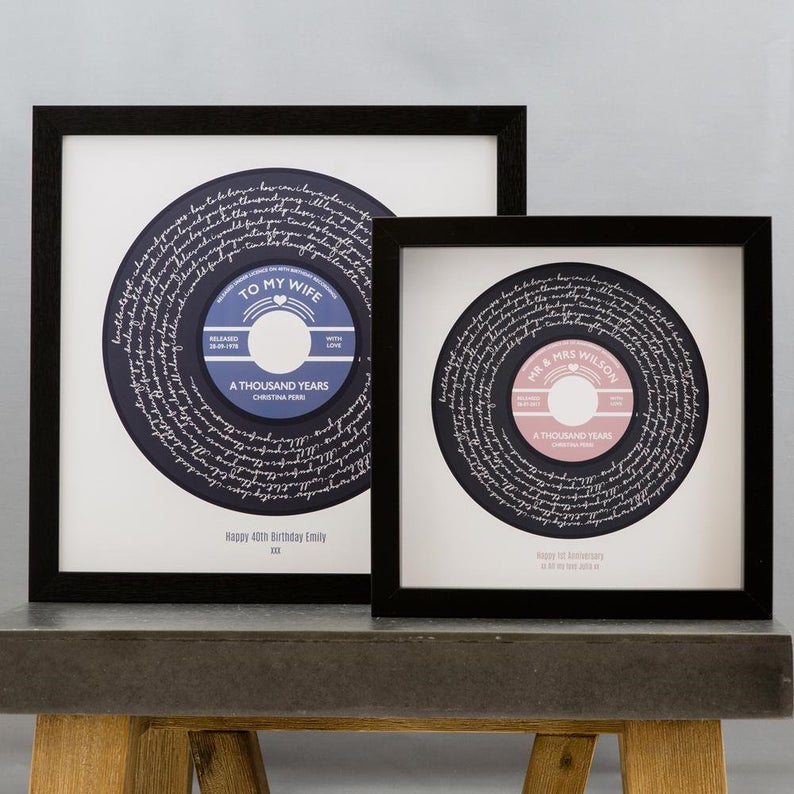 Song Lyrics Personalised Print – Custom Vinyl Record Label Gift for Him
Choose his favorite song lyrics or maybe that "our song" lyrics along with a happy birthday message personalized for your soul mate along with a special message for that special guy. And for those that prefer a cassette tape rather than a vinyl click here.
---
---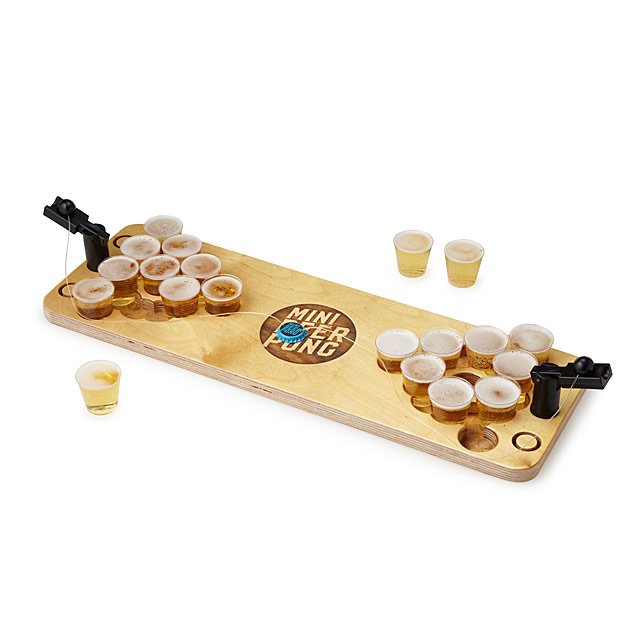 Mini Beer Pong
Are you high school sweet hearts ? Do you want to go back in time for some college years fun ? Or just never been able to play beer pong before ? This can be fun for his birthday party, you can spice up the game with vodka or some other alcohol! Maybe start a new birthdays tradition!
---
---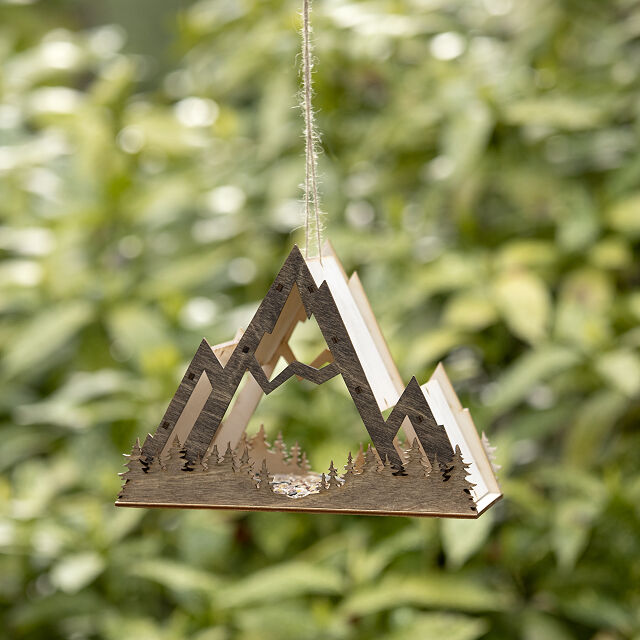 Mountainscape Bird Feeder
This bird feeder will surely attract some beautiful birds if you put the right food and if you don't know what to feed these cute little ones go to this page. Would be amazing capturing a photo of a bird in this cute bird feeder, so get him busy waiting for one to land on his new bird feeder, just not on his birthday we are sure you will have other plans for this special day.
---
---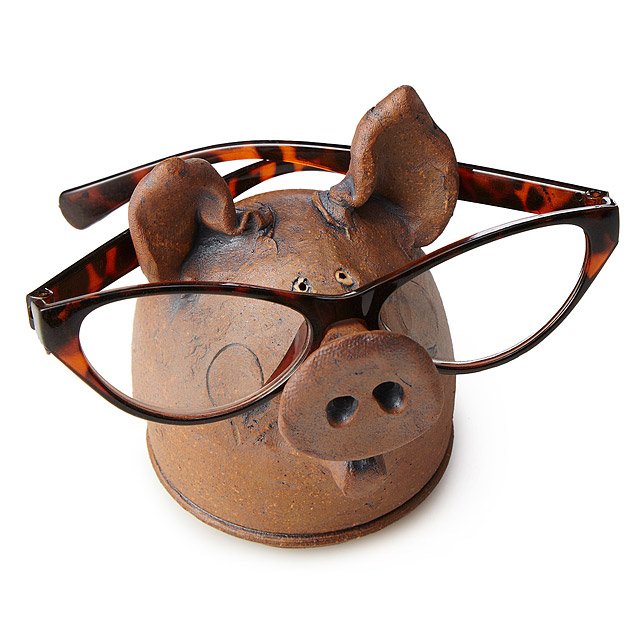 Pig Eyeglasses Holder
Hope he doesn't take it as an insult but we find this eyeglasses holder very cute and unique. Will get handy especially for those guys always looking for their glasses on top of keeping it safe.
---
---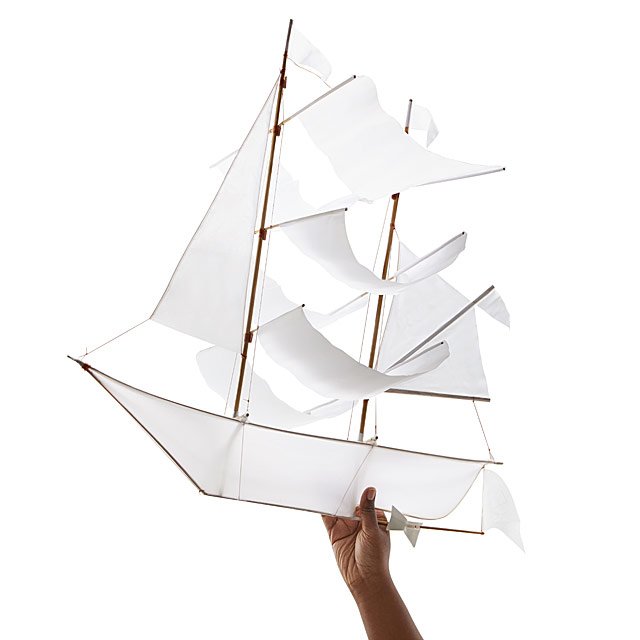 Sailing Ship Kite
This unique kite will make a 2-in-1 birthday gift, first he will enjoy flying the kite if the weather permits that is and when not this will look great as a home decoration in between flights.
---
---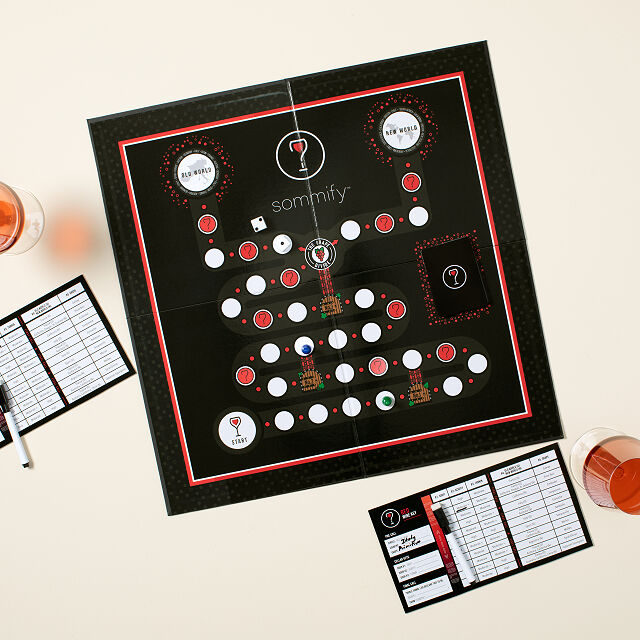 A Blind Wine Tasting Board Game
Take wine tasting to the next level on his birthday, you, him and up to 4 friends can enjoy this wine tasting game on his birthday. Take turns sampling and guessing mystery bottles and unlocking "cellar doors" as you progress through the board. No special knowledge is necessary, just love wine and enjoy this fun game!
---
---
Moving Mechanical Safe Kit
This amazing functional, three-digit combination safe is also a 2-in-1 birthday gift. First he will have to build it from 179 laser-cut parts and then he can use it as a safe, just make sure you know the combination!
---
---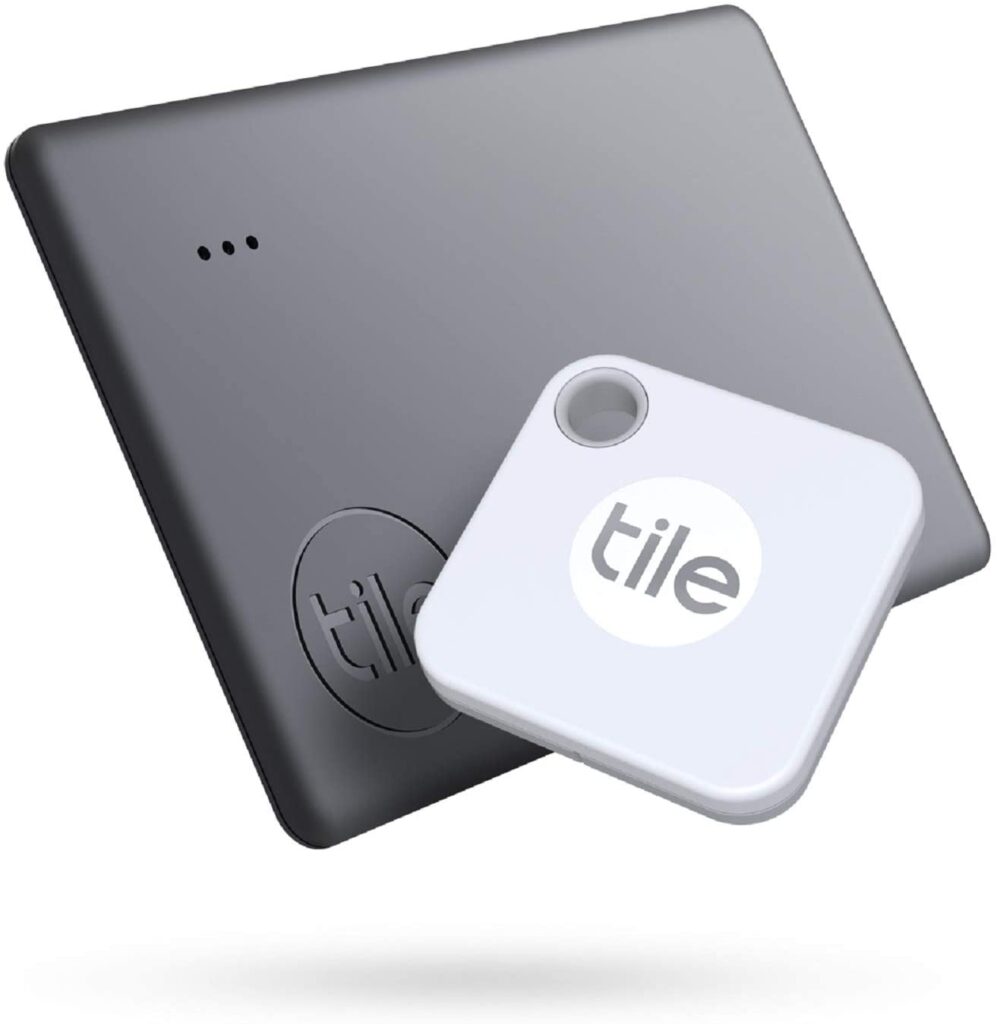 Tile Bluetooth Tracker – Item Locator
Is he the type that losses or takes too long to find things at the worst time? This small piece of technology will solve the problem, just slip it in the wallet, attached to his keys a bag will you get the drift anything he uses and losses mostly, then just install the free included app and there you go no more waiting for him to find his stuff.
---
---
Soothing Spiral Kinetic Sculpture
This moving sculpture will help him stay positive, it's movement creates a calming meditation and the art could serve also as a conversation starter in his office or at home.
---
---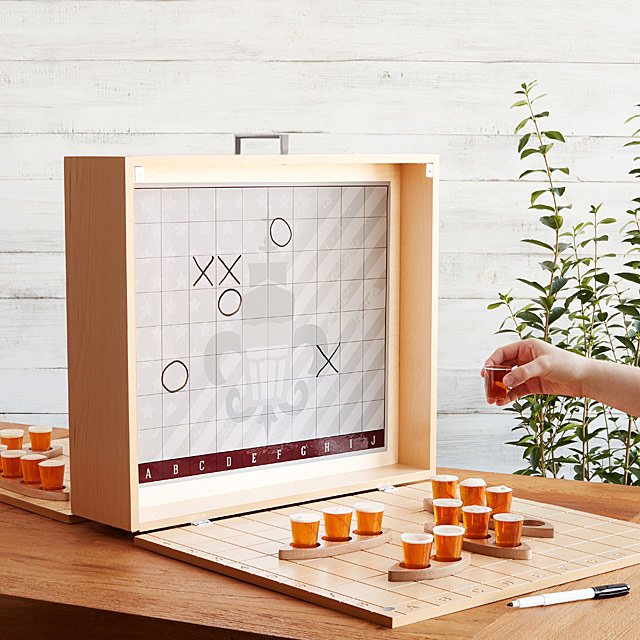 Sink or Shoot Party Game
This one of old time favorites game will surely get a party of two started! Battleships with alcohol, sink his ships on his birthday get tipsy together. You can also another couple and make it two against two and celebrate his birthday with your favorite friends!
---
---
Record Player Bluetooth with Built-in Speakers
Go retro with yet another multi purpose birthday gift. This record player can also play music via USB and Bluetooth and since it has built in speakers it can serve also as a wireless speaker to play music from other devices such as his mobile. Maybe you can add his favorite song on vinyl as an addition to this gift.
---
---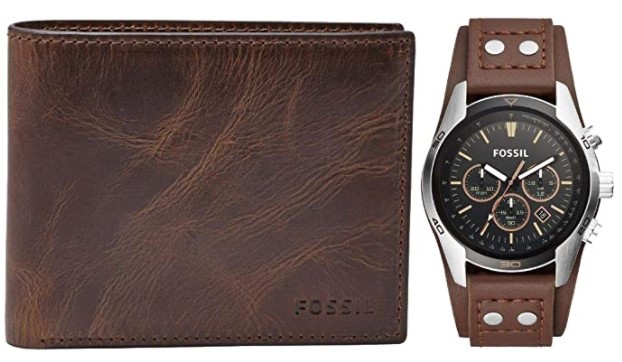 Fossil Casual Watch and Leather wallet
Get him something he will use on your next date night or birthday dinner at a lovely restaurant. If you set a lower budget but still like one of these you can buy them separately, the watch for his birthday and the wallet for the next occasion.
---
---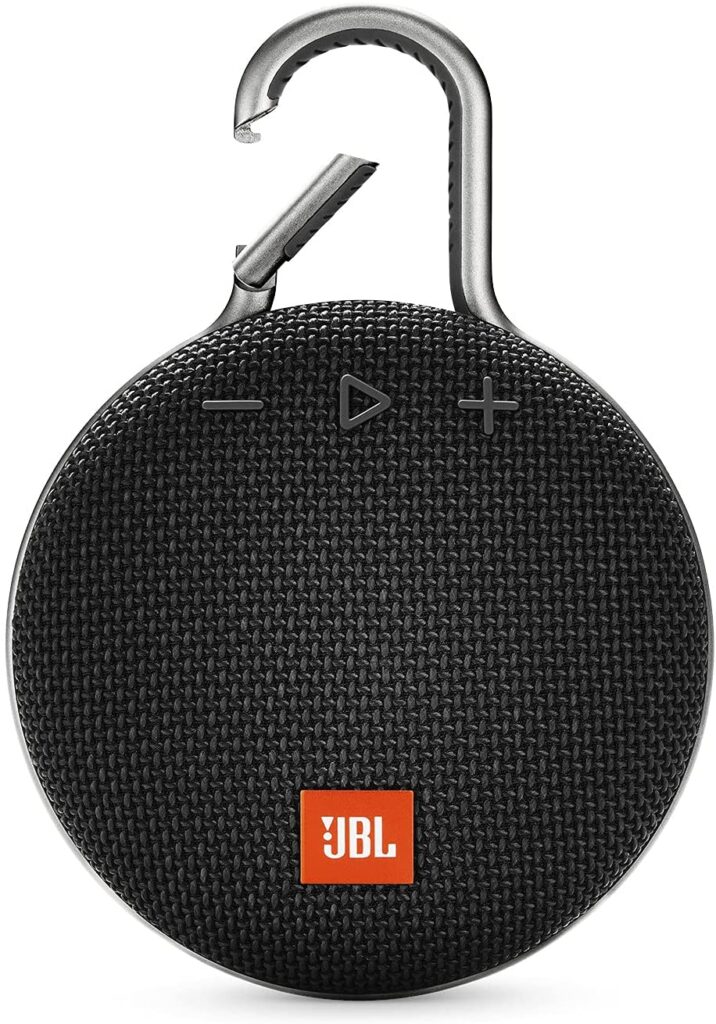 JBL CLIP 3 – Waterproof Portable Bluetooth Speaker
A Bluetooth speaker like no other! Clip it to a back pack or his belt, it waterproof and yet not too big, the perfect addition to any adventure.
---
---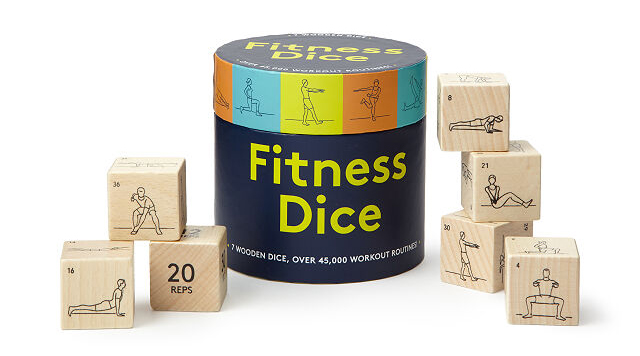 Fitness Dice
If he doesn't have the will to do fitness give him something that challenges him and make fitness fun. Hey! you can have a go also, why not.
---
---
Physical Crypto Coin
Is he into cryptocurrency, there are lots of crypto enthusiasts/investor out there and if he is one of them we are sure he will love his favorite in an actual physical coin. Over 20 available coins so make sure you know his favorite crypto. *Please note that this has no currency value.
---
---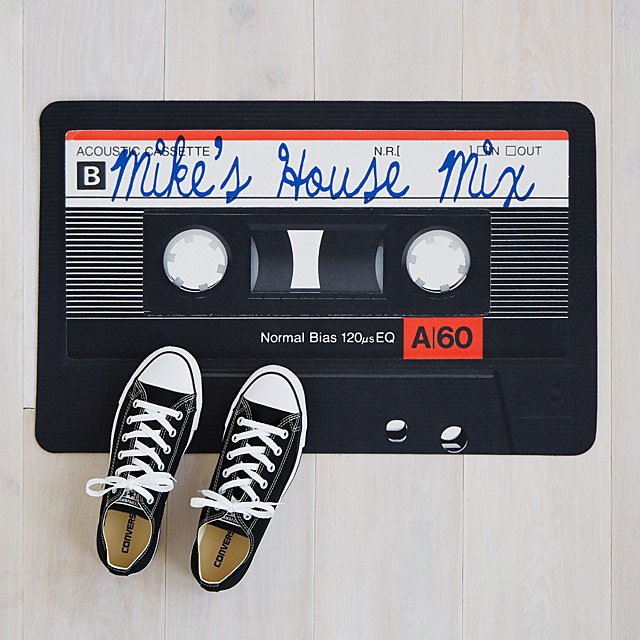 Personalized Mixtape Doormat
Make him a mix tape just not the one that play songs, a doormat with his name on it, or any message you would like. He will relive the nostalgia of making a mixtape every time you are going through the door and on top of that smile for his birthday gift.
---
---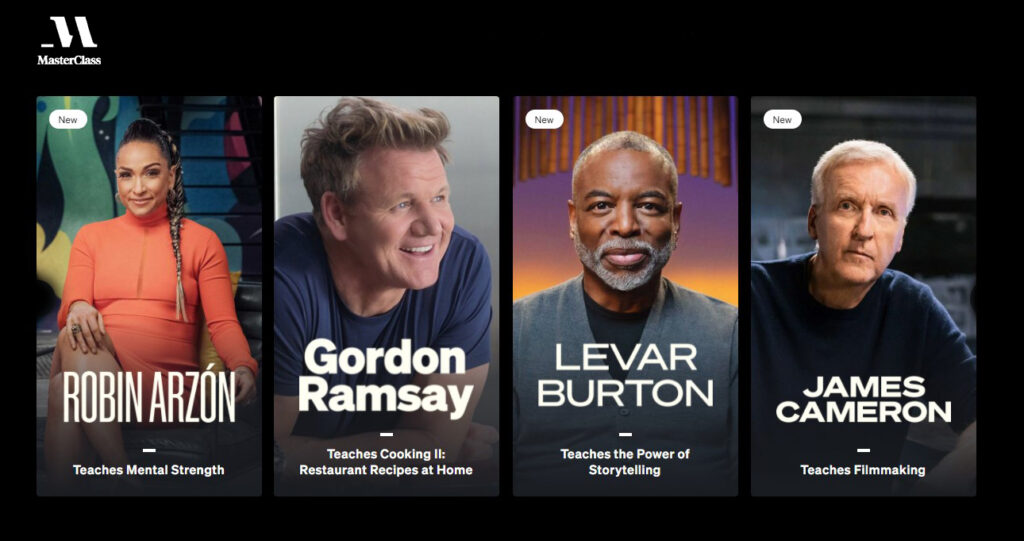 MasterClass One Year Subscription
Learn from the world's best minds by getting him a subscription at MasterClass, this is not like any other online courses. The tutors here are known professionals and celebrities which he (including you) will get access to over 100 classes across 9 very interesting categories. You can watch trailers on their website.
---
---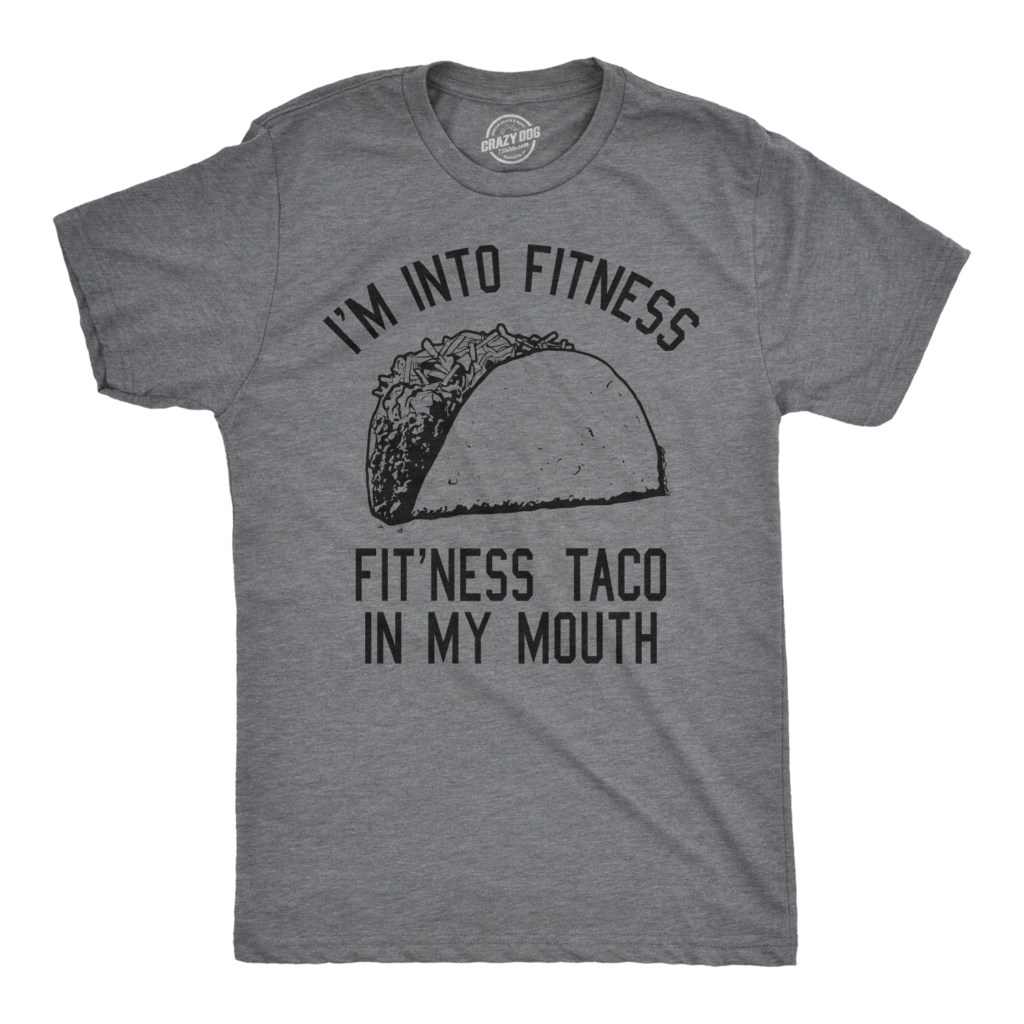 Funny Taco Shirt
If Taco Wednesday is his workout, this funny t-shirt is for him! Although doesn't have to like tacos, it's still a funny birthday gift for Him.
---
---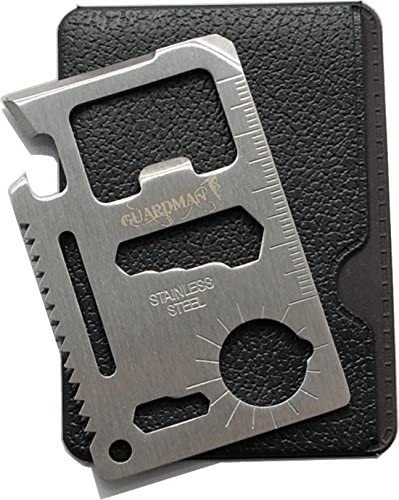 11 in 1 Survival Credit Card Tool
This will be in his wallet therefor will be carrying this around everyday, has 11 in 1 tools which will be handy on several occasions and will always remind him of you.
---
---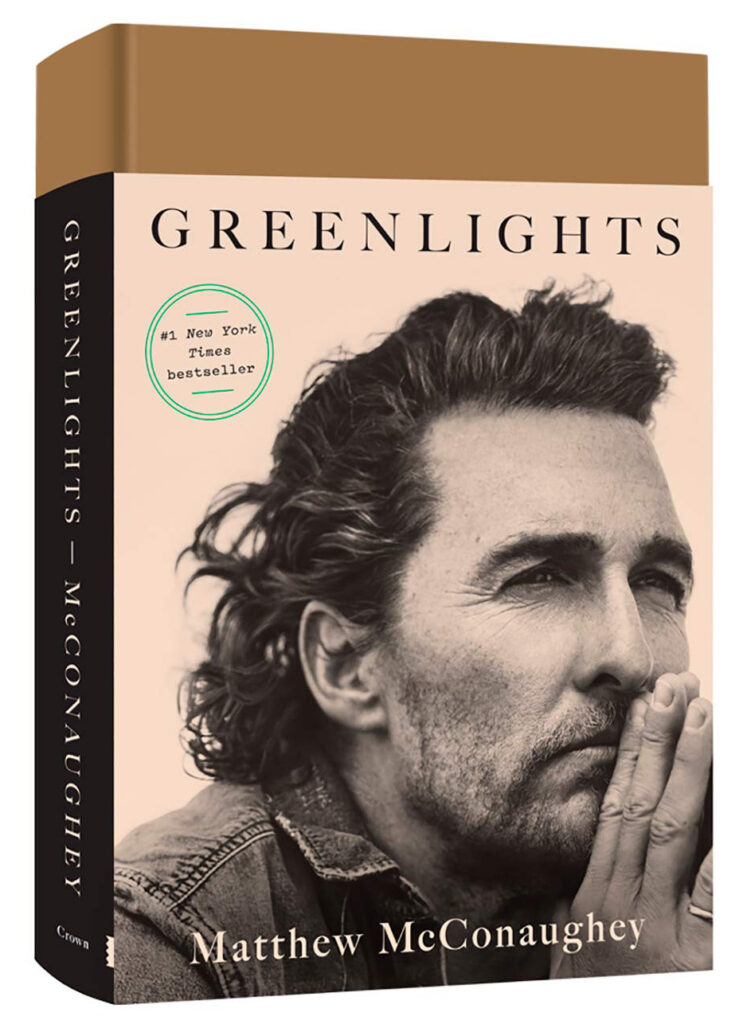 Greenlights – Matthew McConaughey
A room without books is like a body without a soul, add this book to his collection a New York Times bestseller that will surely inspire him. Take him away from technology and go to a park, read a book together.
---
---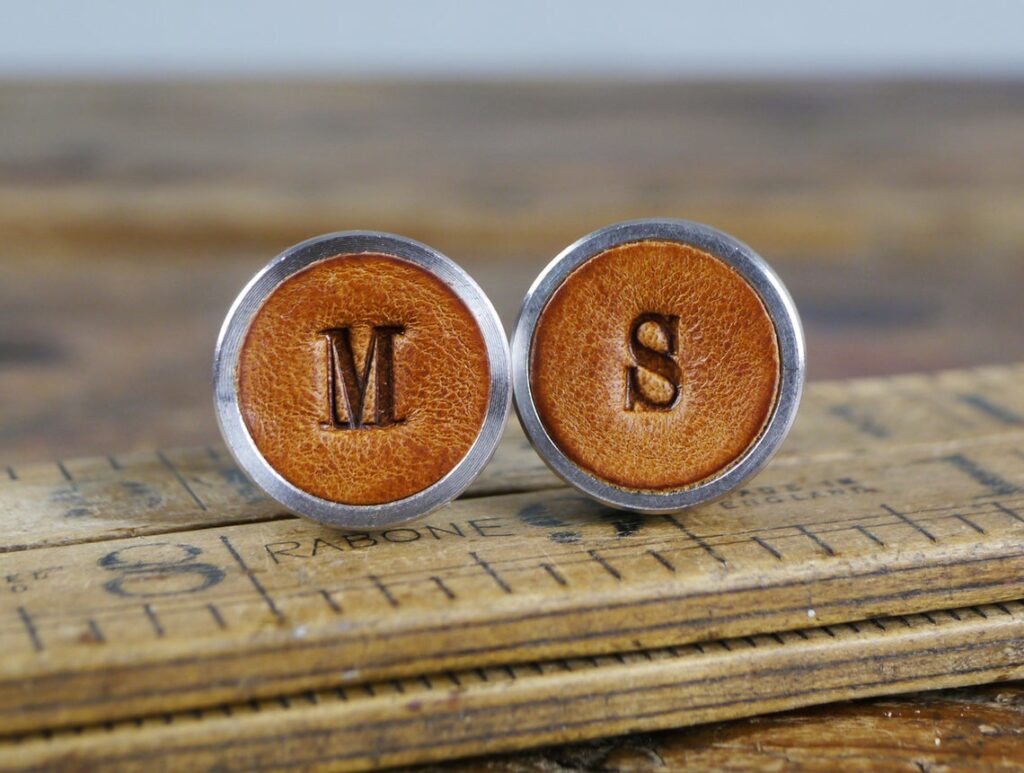 Personalized Leather Cufflinks
Something for him to wear on those special occasions together, unique and something to show you off with. These initials leather cufflinks are also available in black.
---
---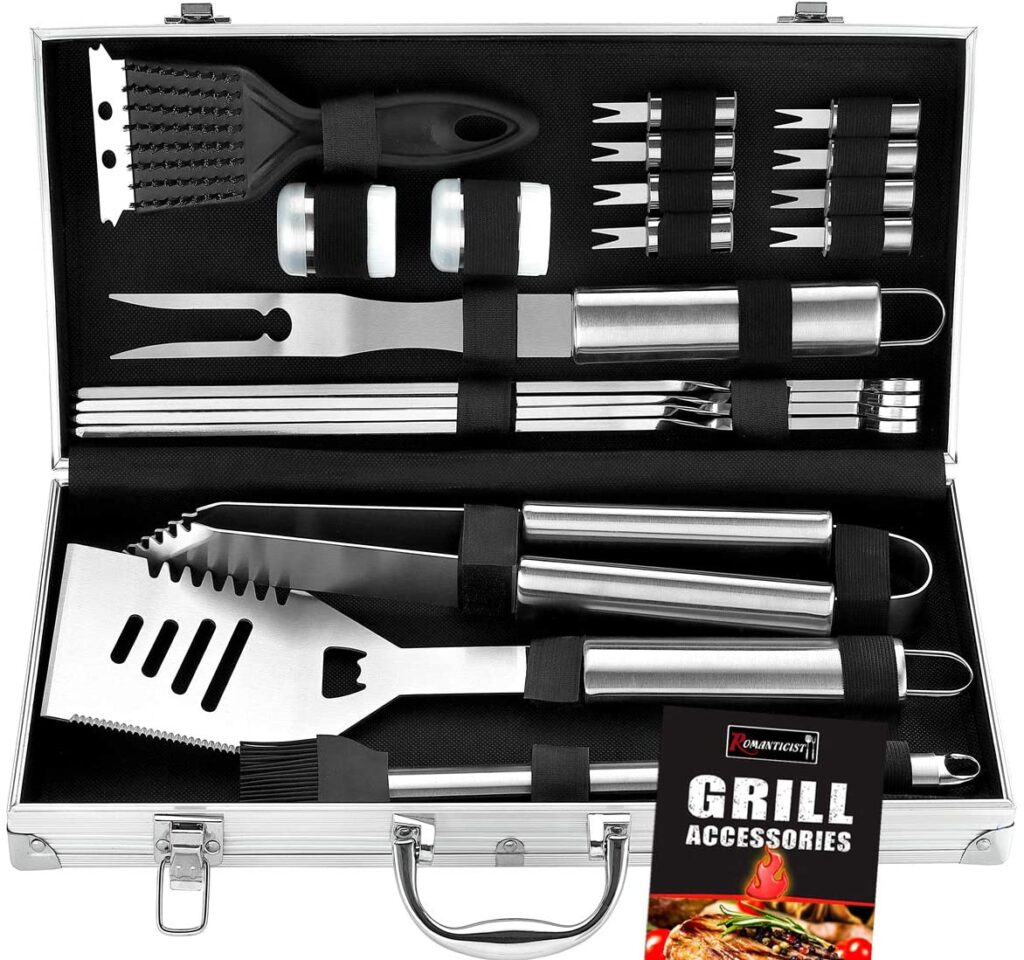 20pc Heavy Duty BBQ Grill Tool Set in Case
Most men aren't fans of cooking in the kitchen but when it comes to grilling it's a different story. Perfect for your next backyard BBQ or camping trip.
---
---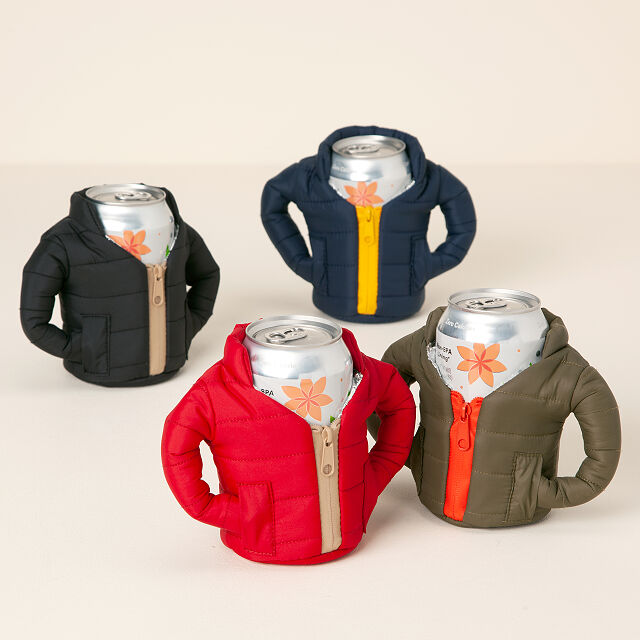 Cold Beer Coats
Keep his beer cold while grilling with the above grill set. Keeping beer cold in style!
---
---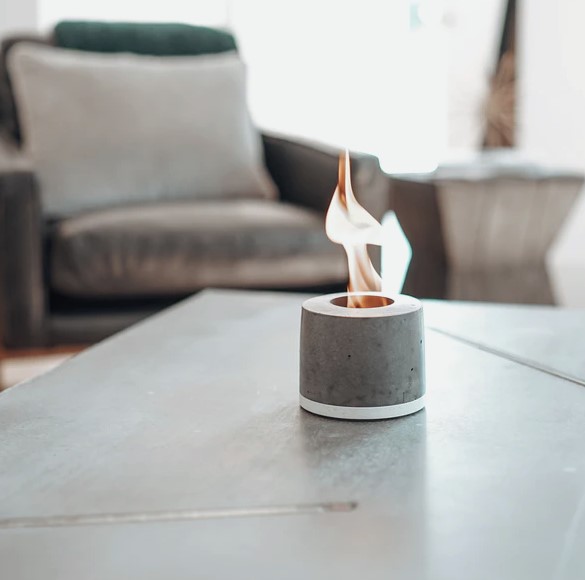 Table Top Concrete Fireplace
If he likes bonfires why not bring a mini one home to him, it creates a nice atmosphere and in my opinion looking at fire is mesmerizing. With only five ounces of isopropyl alcohol, you can achieve 50 minutes of burn time.
---