54 His and Hers Gifts: Best Valentine's Day Gift Ideas 2023
Show your significant other how much they mean to you, with one of these his and hers gift ideas this Valentine's day. The best gifts are the ones you can share together, they will remind you of each other, cherishing great moments. Below you will find a variety of meaningful gift ideas for Valentine's day.
---
All products featured on WGI are independently selected by our editors. However, when you buy something through our referral links, we may earn an affiliate commission.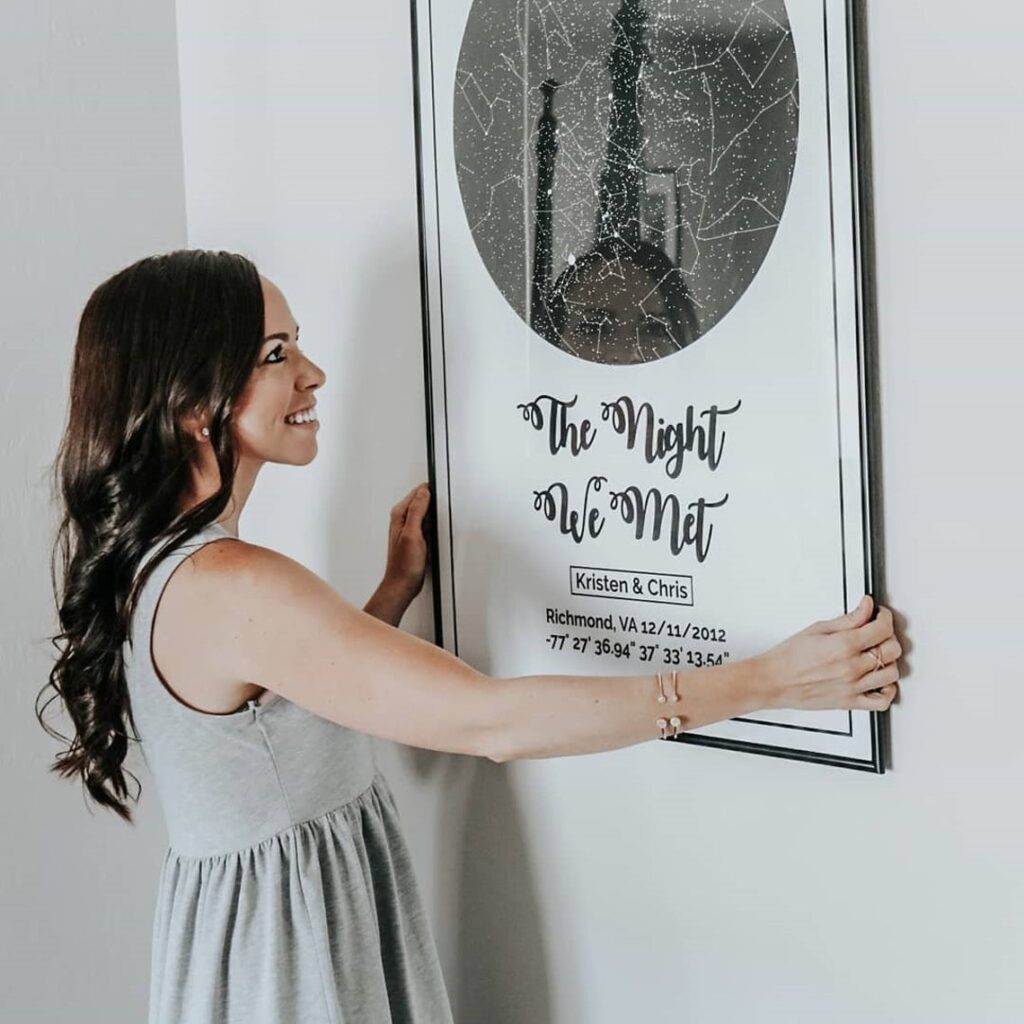 The sky on your special day
The sky that you see on the print was the specific alignment of the stars at the location you were when your life changed forever.
---
---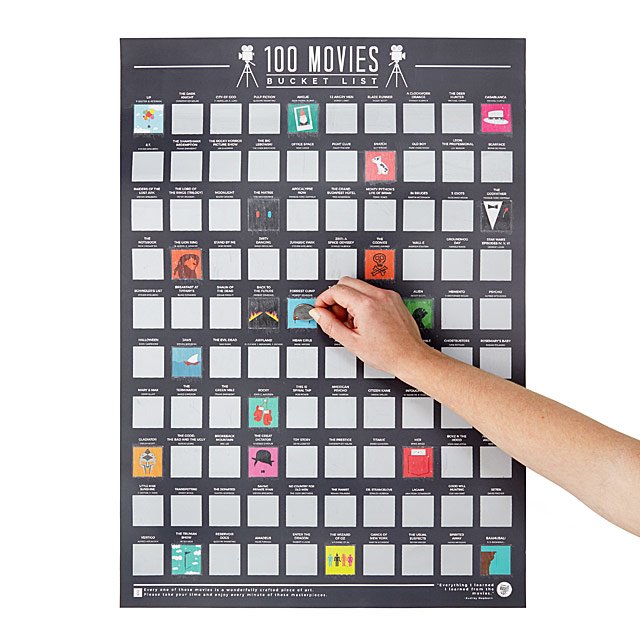 100 Movies Scratch Off Poster
Tired of deciding or fighting over what to watch on a movie night, just scratch off. Unless you want the extra large Top 250 Movie Bucket List Scratch off Poster at an even cheaper price of $14.98.
---
---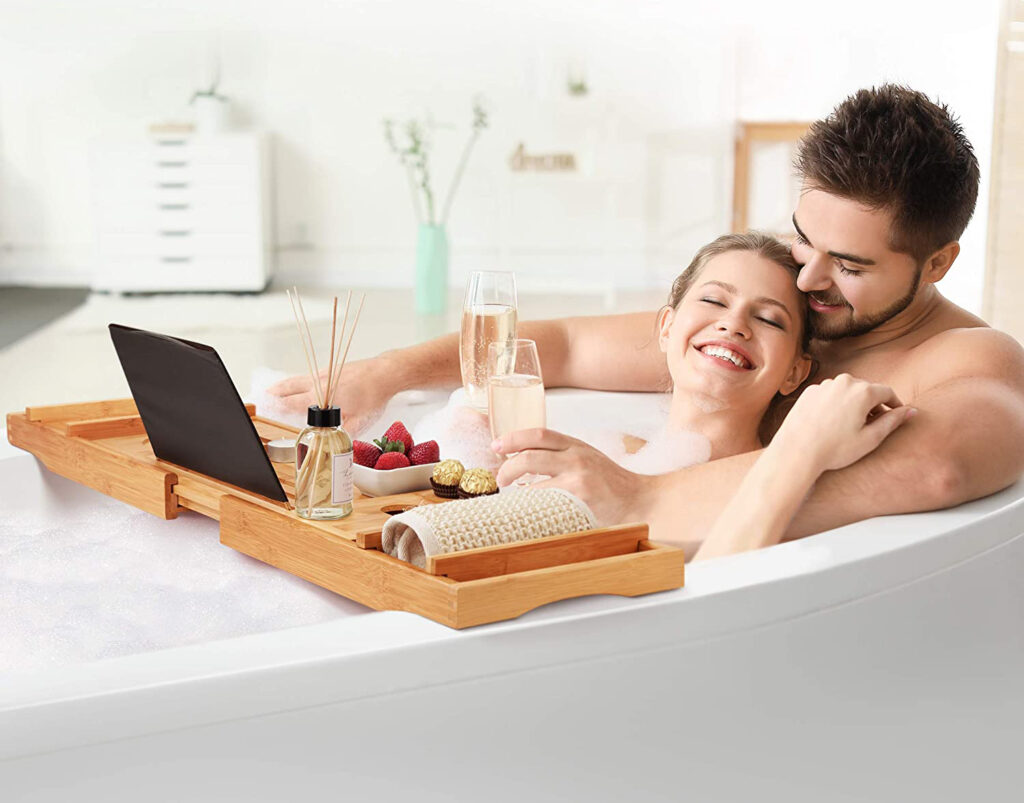 Luxury bathtub tray
A way to create special moments in the bath tub, this is a perfect his and hers gift, especially on Valentine's day if you plan a night in.
---
---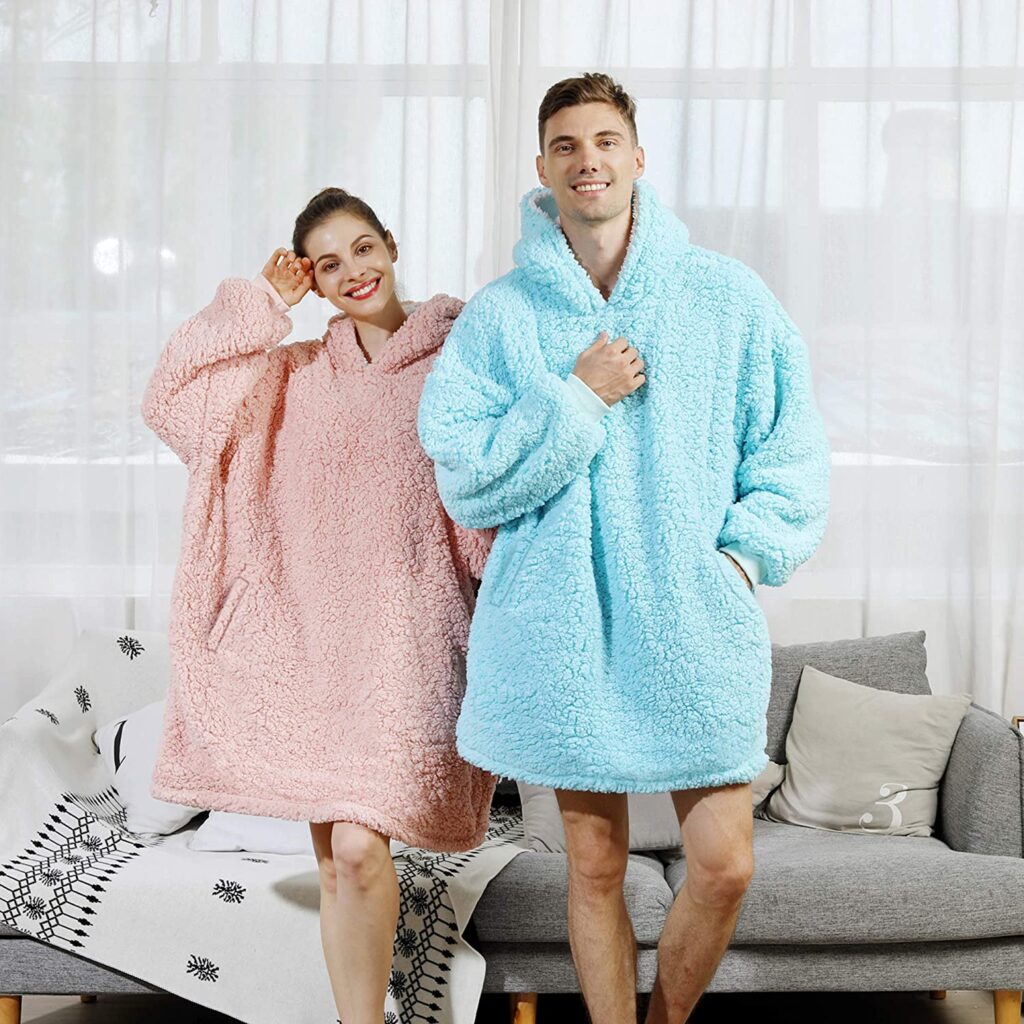 His and Hers Wearable Fleecehug Hoodie
Cuddle up together in these fleece hoodie, especially if you work from home, it will feel like you never got out of bed. There are almost 5000 reviewers saying how soft and amazing this is.
---
---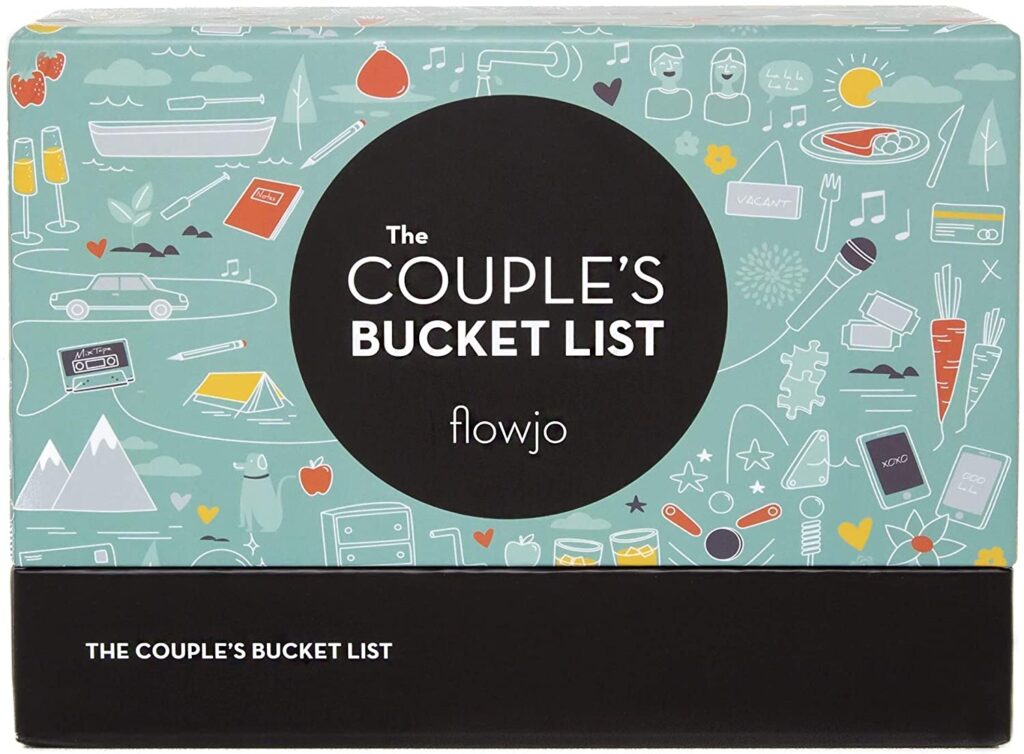 The couple's bucket list
100 fresh date nights idea starters that'll bring sparkle between the couples in a cute and fun way that'll reconnect you again.
---
---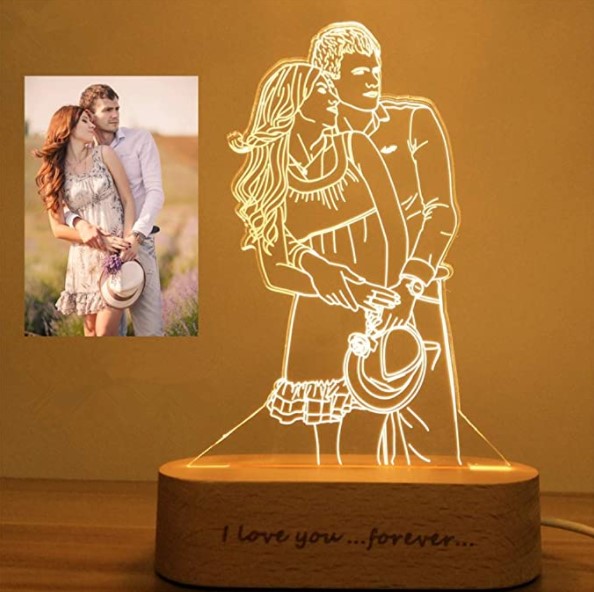 His and Hers Personalized 3D Photo
Transform your favorite photo into a 3D acrylic lightup illusion, you will surely score some points with your significant other.
---
---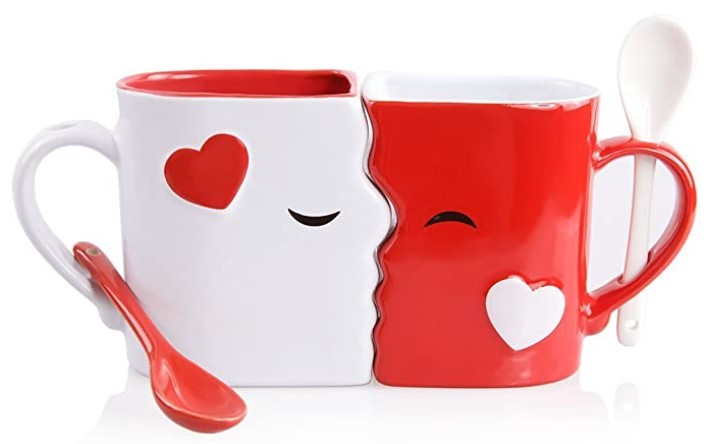 The His and Hers Kissing Mugs
Start Valentine's day with a surprise breakfast in bed and these cute kissing mugs, it will be the best start to a Valentine's day. Also avaiable in black and white here, but on this day red is the color.
---
---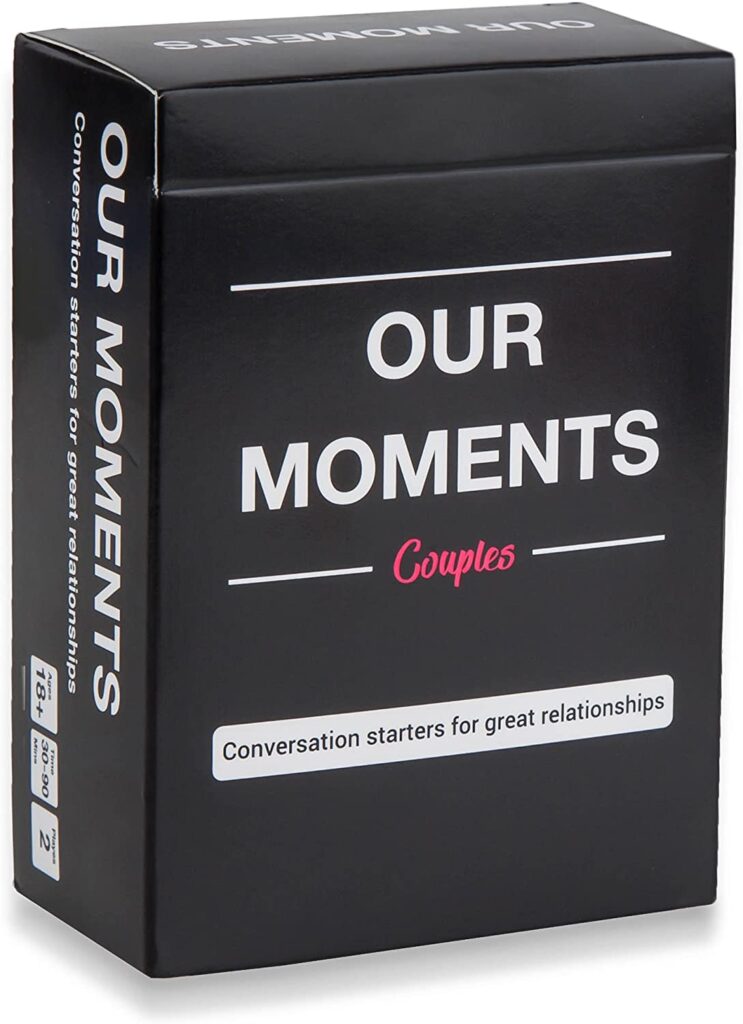 Our moments fun conversation cards game
Quality time for you and your partner, enjoy date night in a completely new way. This card game for couples is a sure fire way to get the sparks flying between you two! It will get you out of your comfort zone and remind you why you are together in the first place.
---
---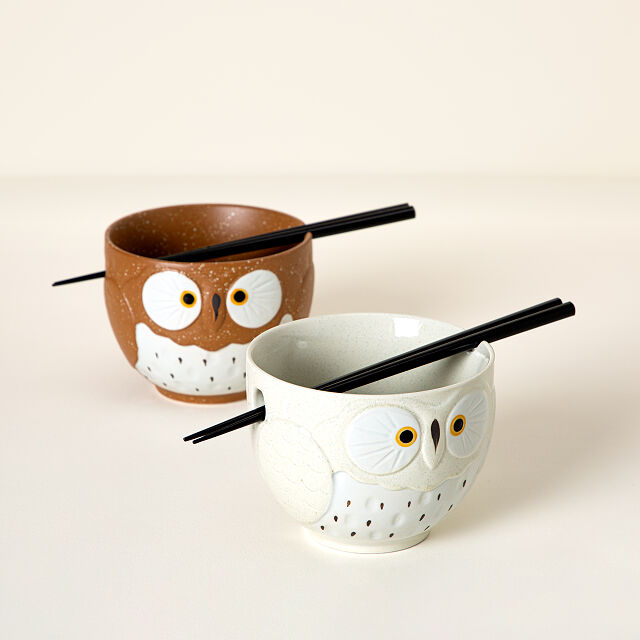 His and Hers Owl noodle soup bowl
Are you Asia food lovers? Well, it doesn't have to be noodles and these bowls will remind you of this special day every time you eat from them.
---
---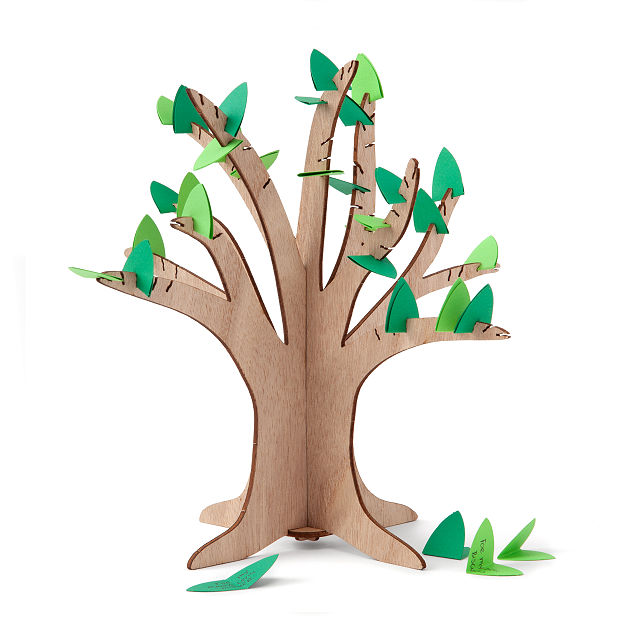 Gratitude Tree
Share your appreciations and write what you're thankful for on the leaves of this gratitude tree. A great way to save happy thoughts and memories, and as a bonus it looks cute. So why not start growing your tree of gratitude together!
---
---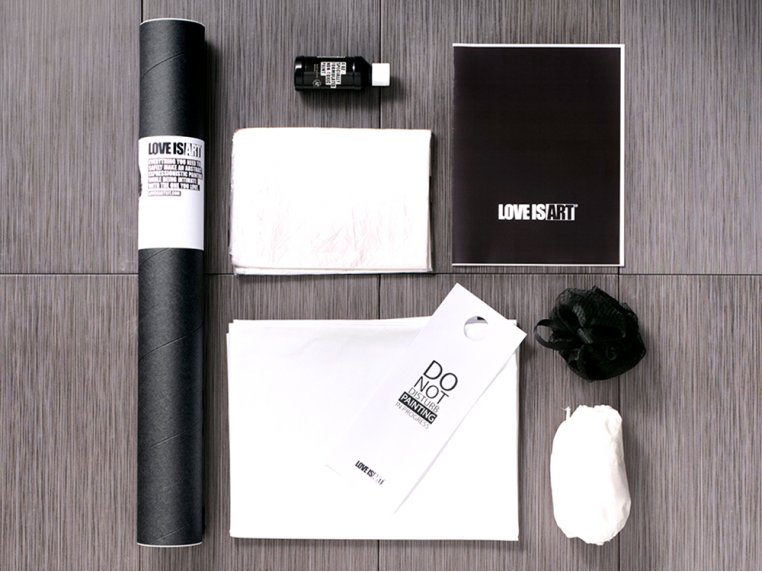 Intimate Art Kit
The art of love, the most intimate art work you will ever own and best of all it this will reflect your love.
---
---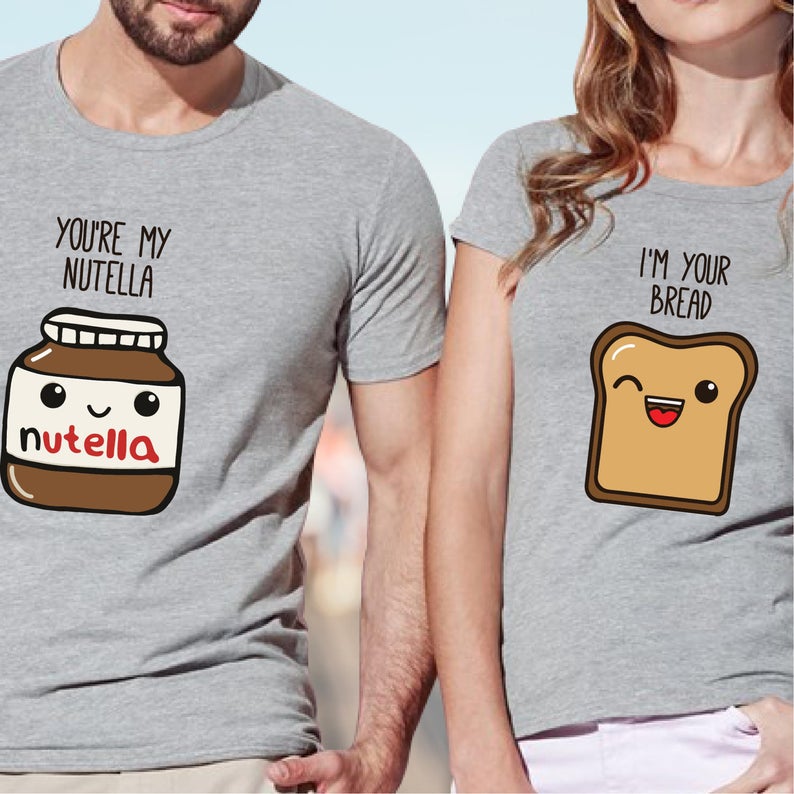 Nutella His and Hers Shirts
Who doesn't love Nutella, there are so many delicious things you can do with it, check these 13 Things to Do With Nutella Other Than Eating it Straight From the Jar. And if you are not a fan, check out these his and hers shirt selection here.
---
---
Date Box Subscription
How about you surprise your self while gifting your significant other with this monthly subscription, this date night box includes 4 to 5 challenges or activities to help inspire laughter and strengthen your relationship. Something different each month!
---
---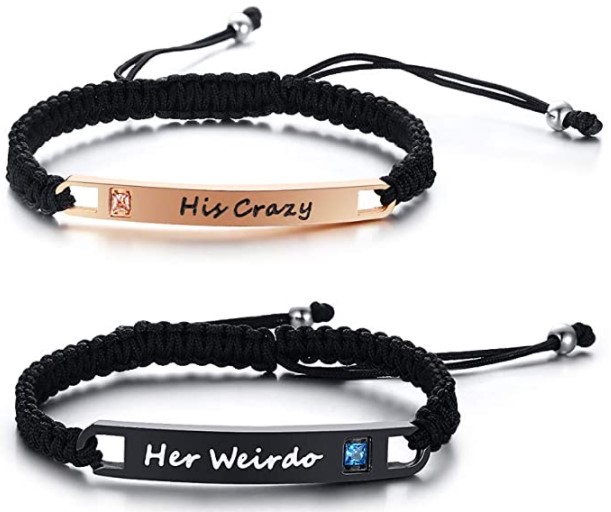 Engraved His and Hers Braided Bracelets
Remind each other how crazy in love you are with these his and hers bracelets. Also available with other inscriptions!
---
---
Mr and Mrs Travel Set
Newly weds or not, this is a perfect his and her gift for the travel lovers out there. Go on your next vacay in style, maybe you could add a surprise flight to your dream vacation inside the box aswel.
---
---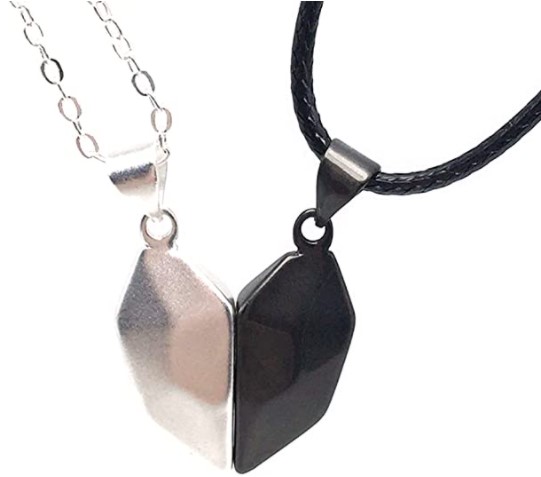 His and Hers Magnetic Love Heart Necklaces
Love attracts and so do these magnetic love heart necklaces, when together, two halfs as one.
---
---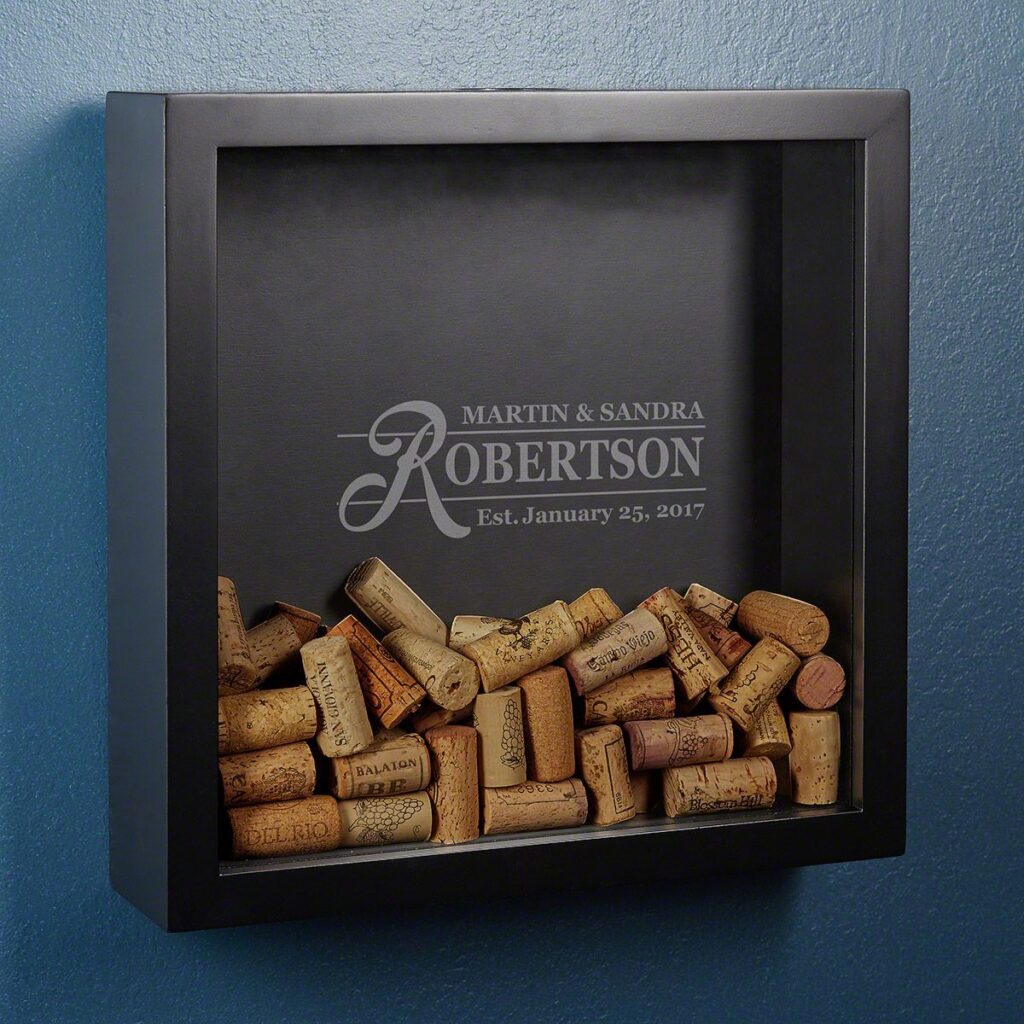 Personalized Cork Holder
Collect your corks everything you drink a bottle of wine together maybe even add a note or date on the corks. Make every bottle count! For those who are a mix of beer and wine lovers, we found a second option, a Wine Cork & Beer Cap Holder for $29.79, although this one isn't personalized.
---
---
Personalized Tree Wood Carving
Carving your initials on a tree can harm it (read why here), respect trees and get the next-best thing and best of all it's in your own home, or your parner.
---
---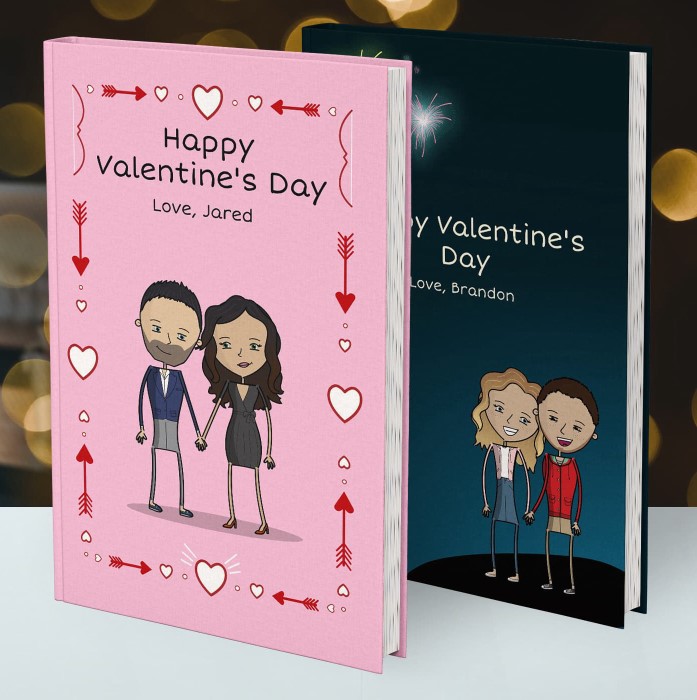 His and Hers Book of Love
Create your own personalized Valentine's day book with all the reason you love them, this unique gift will surely put a smile on your partners face.
---
---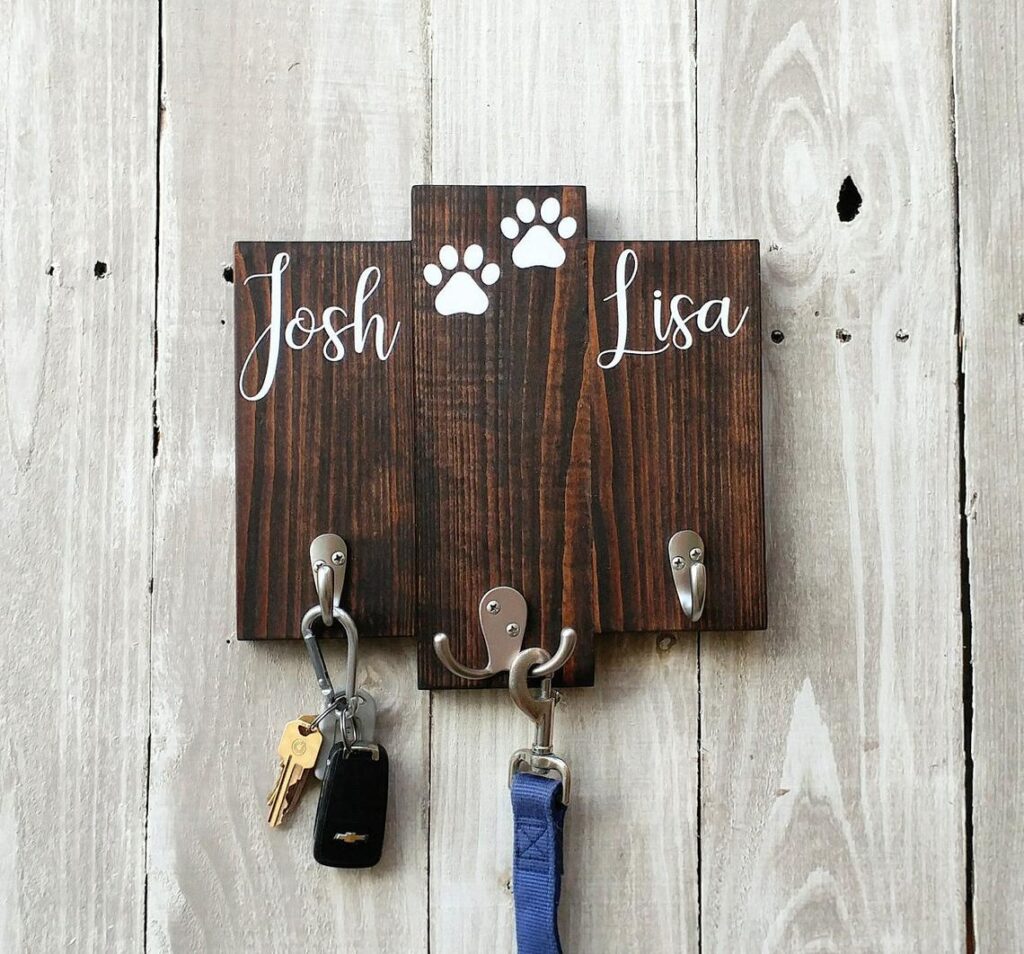 His and Hers Personalized key holder
His and Hers and the pup, get all three names personalized on this beautiful wooden key holder and include your pup this Valentine's day.
---
---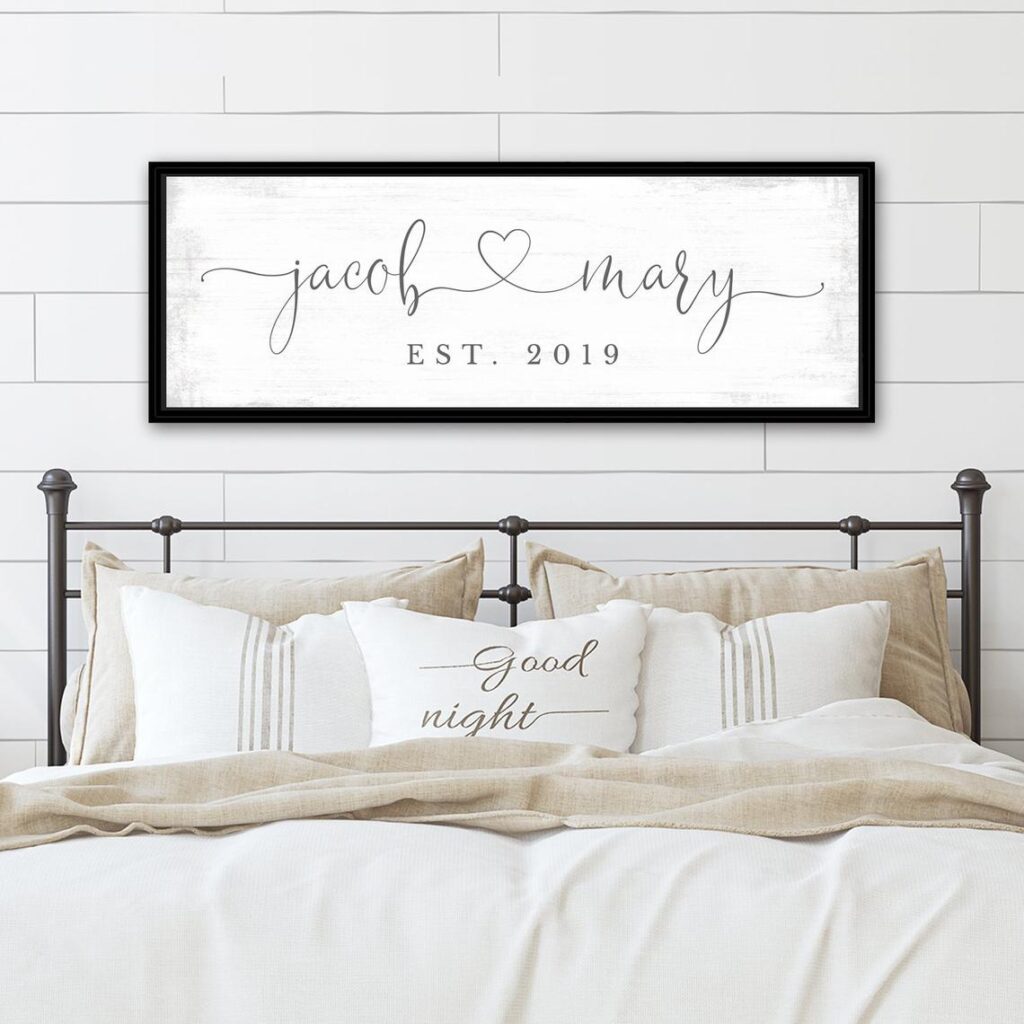 Personalized His and Hers Canvas Sign
Exceed his or her expectations this Valentine's day and surprise them with this canvas sign and her your names, a favourite quote or if married your vows. Maybe sneakily hanging it on the wall before they come back from work.
---
---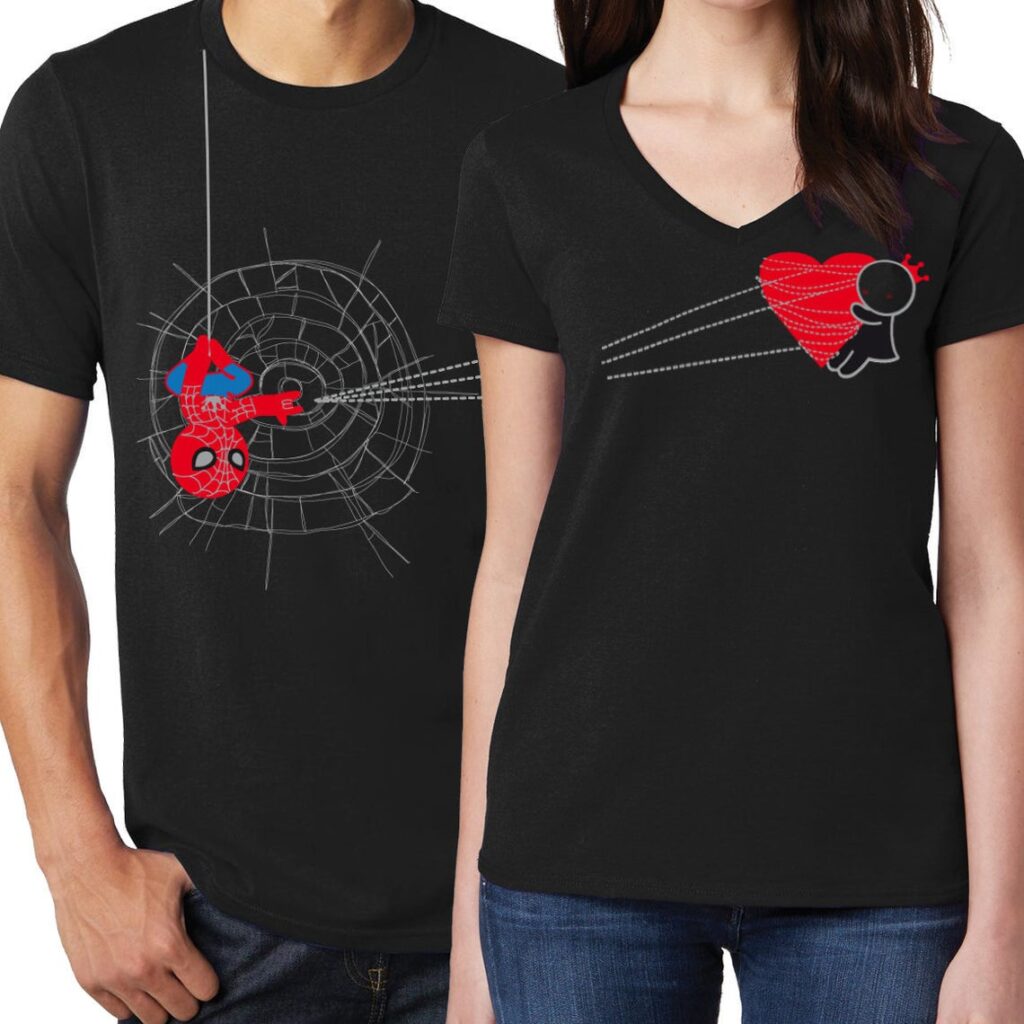 His and Hers Spiderman Shirts
You have to admit that even if you are not into comics, these his and hers shirts are cute together. But in the case that you are lucky enough to have found your significant other with the same likes take a look at more superhero his and hers shirts here.
---
---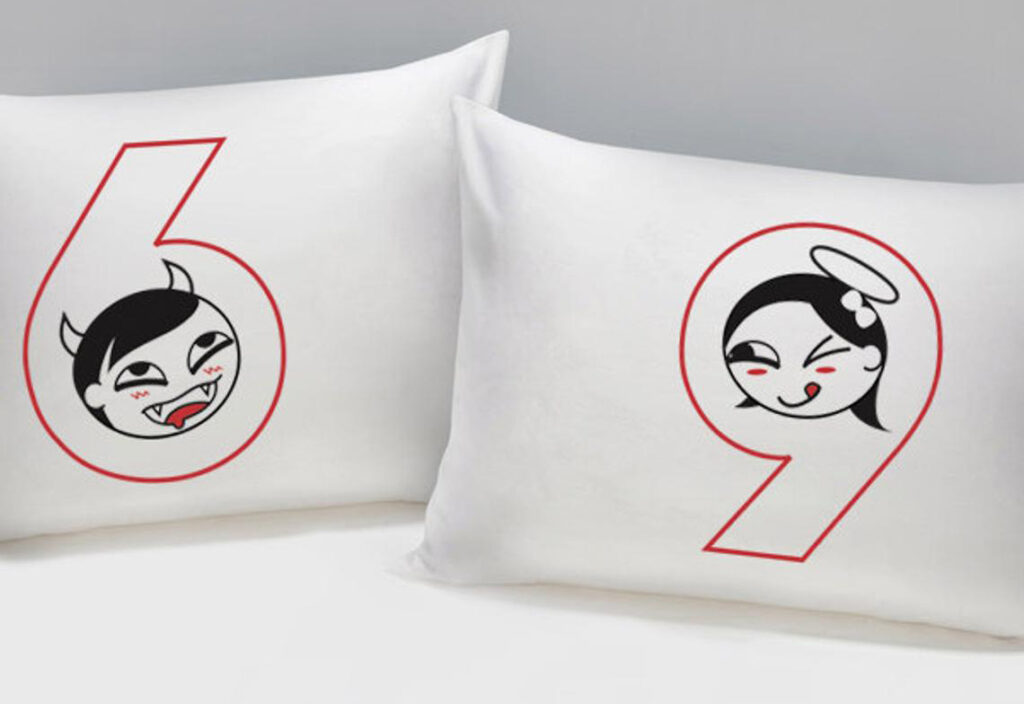 His and Hers Naughty Couple Pillowcases
What would their reaction be when you take your partner to be to find these funny pillow cases, why not an additional surprise at the end of a great night out.
---
---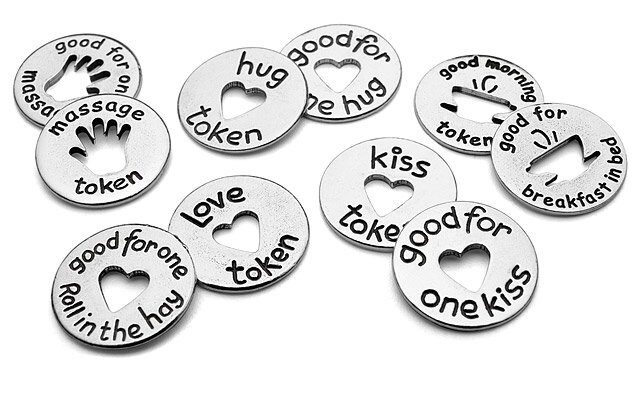 The Love Tokens
Of course you can always make your own love token out of paper for free, but these will last forever and also come in an attractive pouch.
---
---
His and Hers Initials Dancing Mosaic Letters
You will surely not miss seeing this eye-catching artwork when anyone enters the room while also taking care of the environment since it's made out of recycled aluminum.
---
---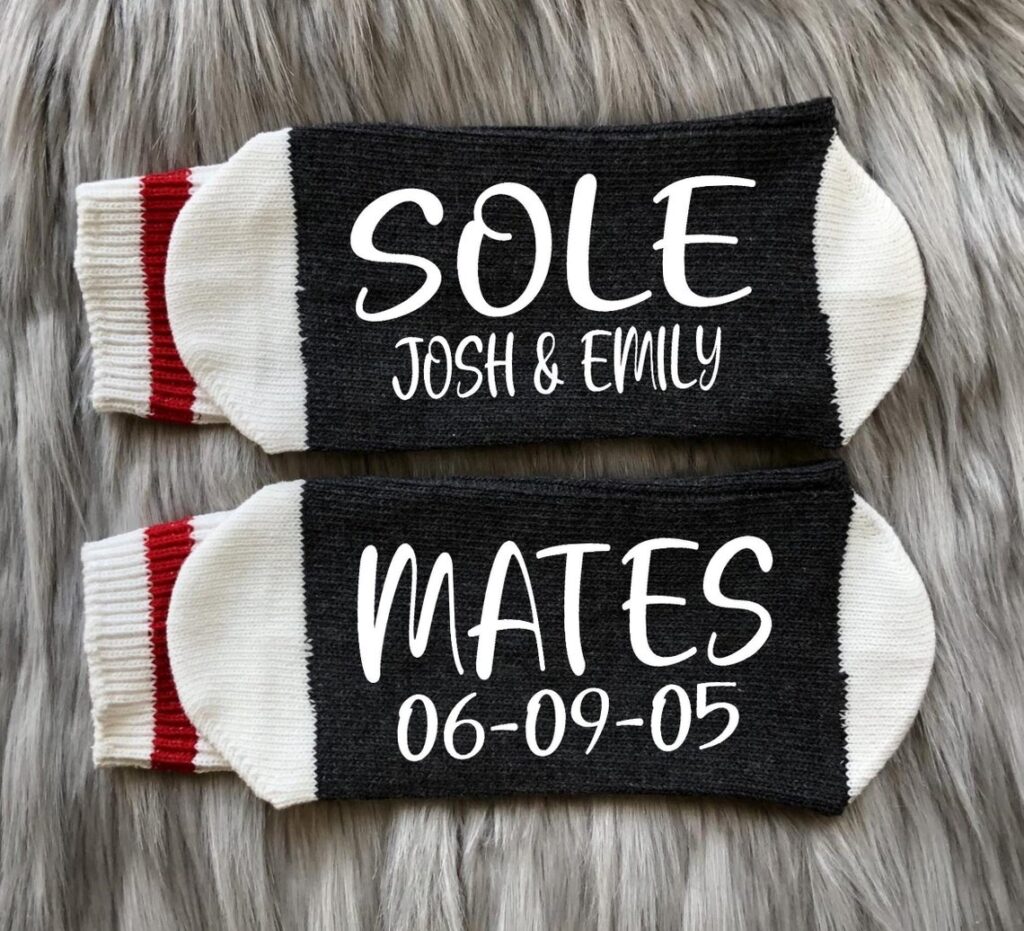 His and Hers Personalized Socks
Get a pair for each other with these customizable socks. Personalized tips: My sole mate along with your partner's name and yours on the other pair or maybe it's your first valentine's day together writing "First Valentine's and dates or even "your pet names". We are sure you can come up with something meaningful
---
---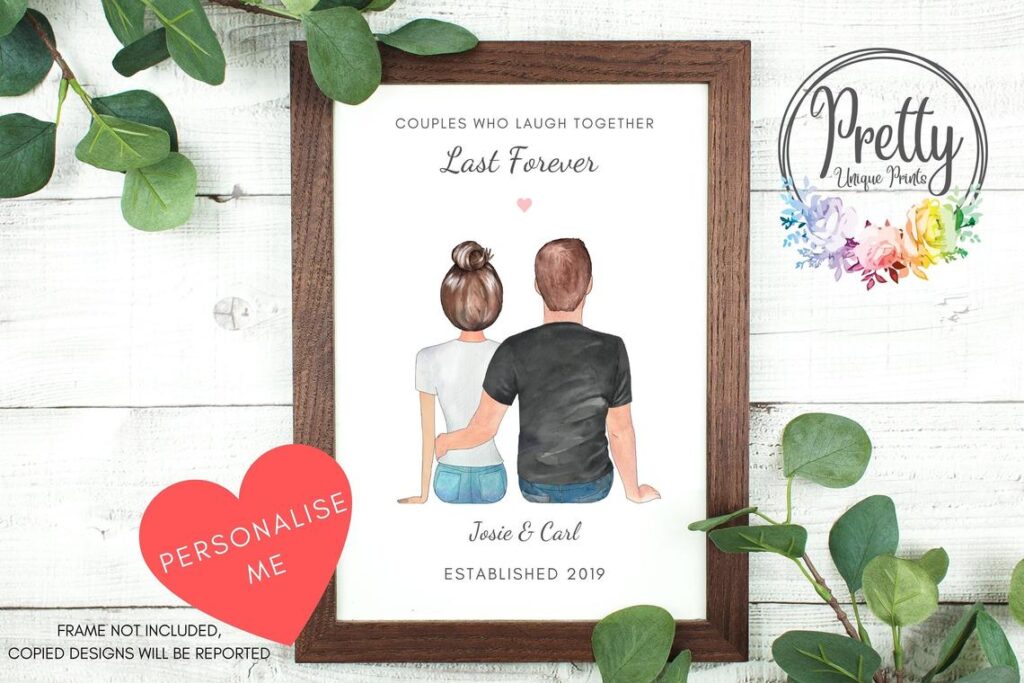 His and Hers Personalized Art
Art and a love message! This romantic gesture will surely make your partner happy on Valentine's day. Also, if you are on a tight schedule you can order this in a pdf and get it printed locally so get going if you are a till last minute person! Oh! and you can even customize the hair clothes and body.
---
---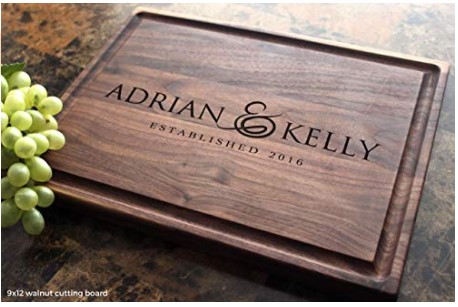 Personalized Message Rotating Tray
Remind them of your love every time they chop something on this cutting board, can even be used to serve cheese or snacks on it. Shipping to United States only.
---
---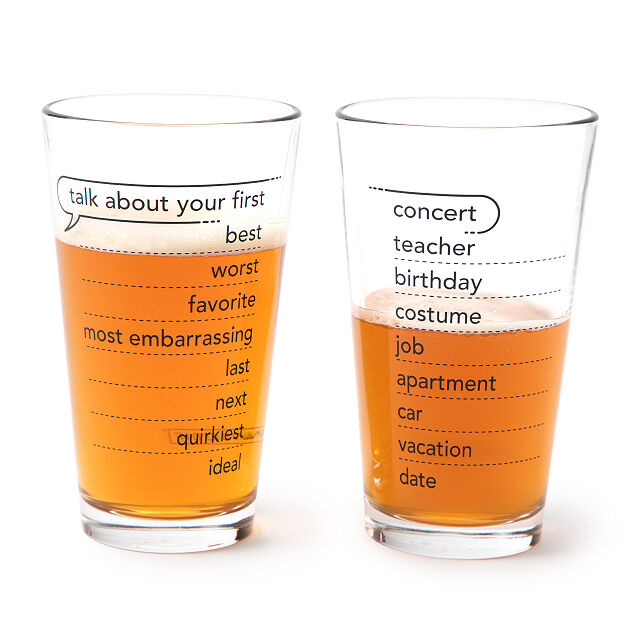 His and Hers Talking Pints
It doesn't have to be beer, just pour in your favourite drinks! Take a sip and see what the next conversation is, just don't drink it all at once! Perfect for a first his and hers gift for your very first Valentine's day together.
---
---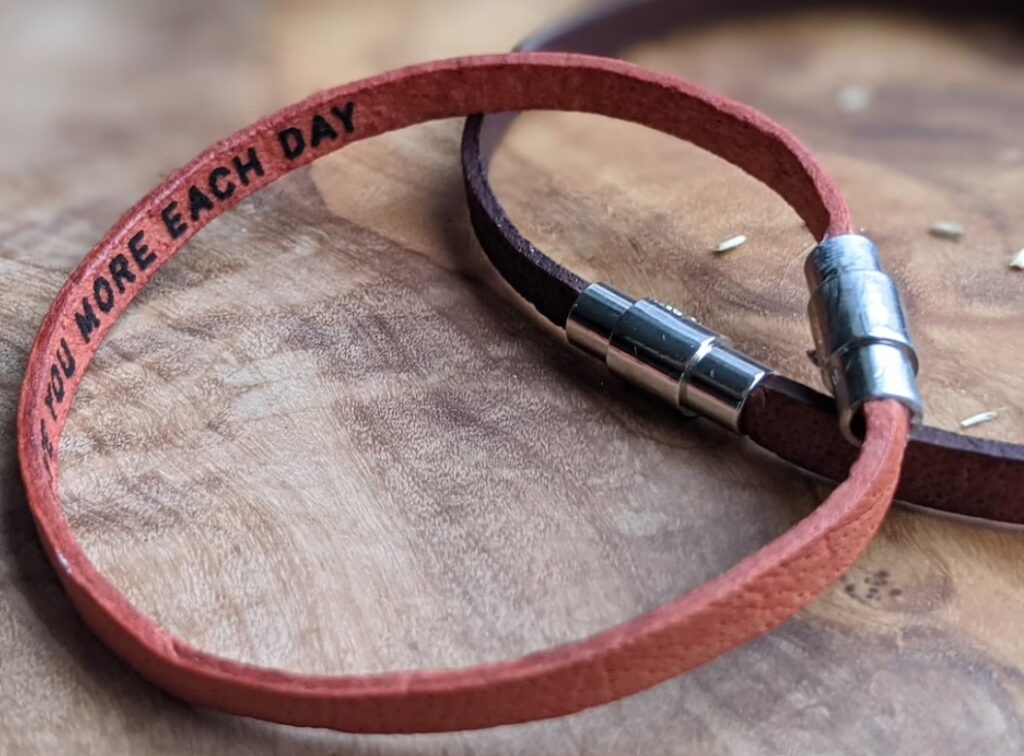 His and Hers Secret Message Bracelets
Remind each other of this very special Valentine's day every day. Engraved with you own message and can be two different messages on both, all you need is the perfect message.
---
---
Chess and Backgammon Cheese Board Game
A great addition for the game enthusiasts, especially chess lovers. Cheese up your game, eat the captured pawn, literally. Perfect his and hers gift for playing at home or on a romantic Valentine's day picnic. One side Chess, flip it and you also have Backgammon.
---
---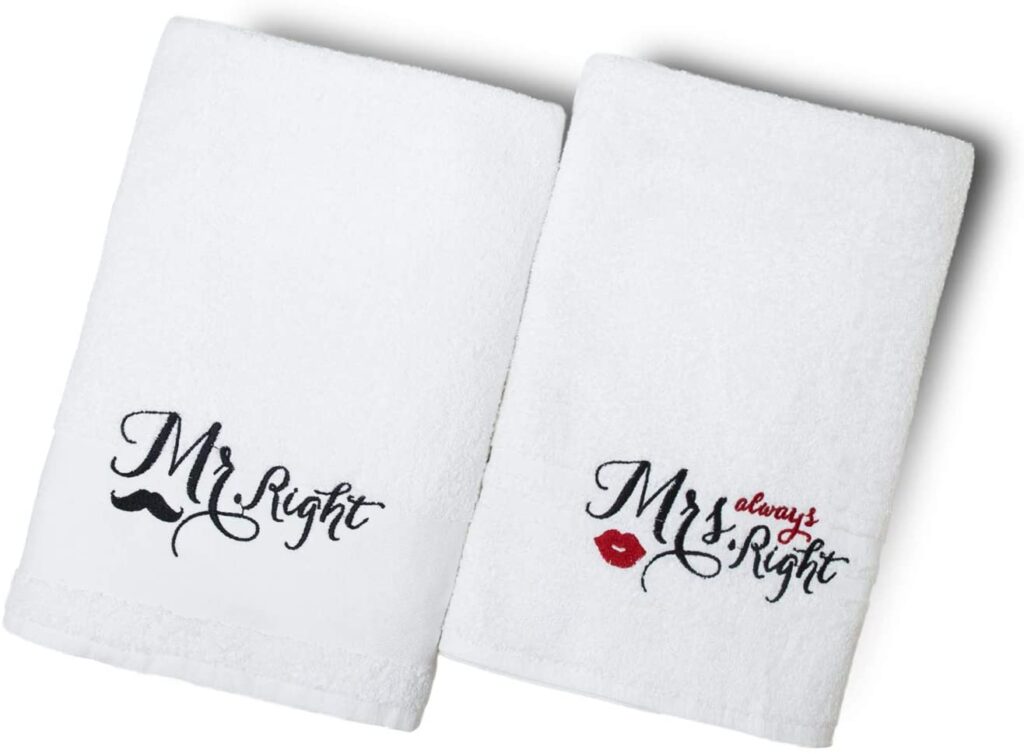 His and Hers Hand Towels
Surprise you significant other with a relaxing bath at home. Prepare a relaxing bath, light up some candles get a nice bottle of wine, add some petals and with a touch of romantic music, and don't forget to put up these pair of hand towels. For first timers, here's a guide on how to make an ultimate relaxing bath.
---
---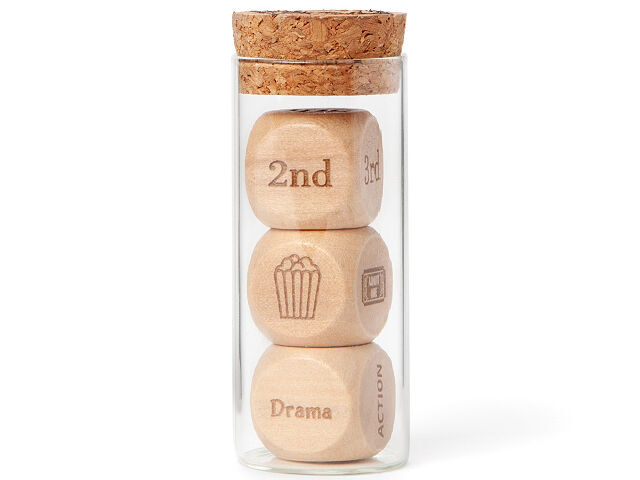 What to Watch Streaming Decider Dice
Stop wasting time deciding what to watch next, Just roll these dices, prepare the popcorn and snuggle up. There are 216 possible combos that can come up! A second option or why not get both, the Do Something Dice for only $12.
---
---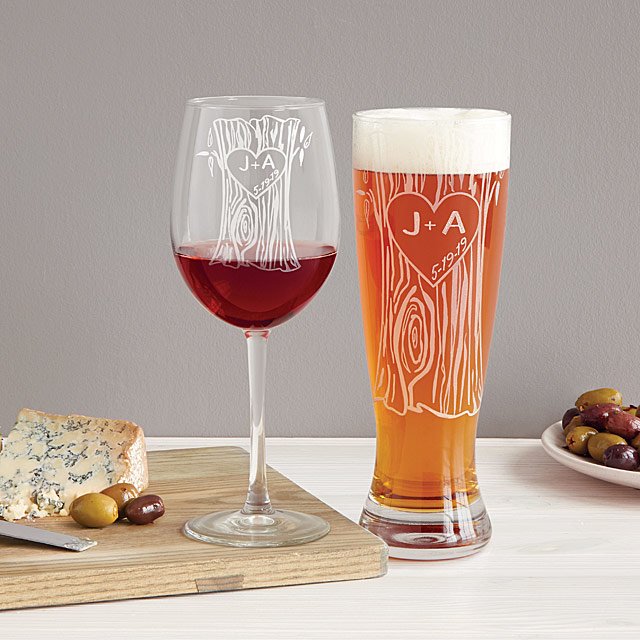 Personalized Wine and Beer Duo
You done have to like the same drink to make the perfect couple, enjoy your favorite drink together in your favorite personalized glassware.
---
---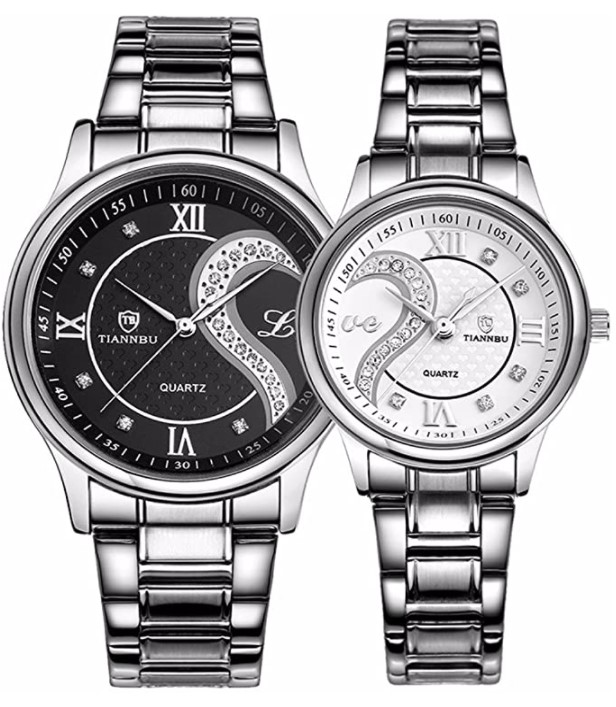 Quartz Wrist Watches Gift Set
These will make both of you happy at an affordable price, wear these pair hearts design watches on you Valentine's day night out. Make your significant feel priceless just like time! Also available in leather and different designs.
---
---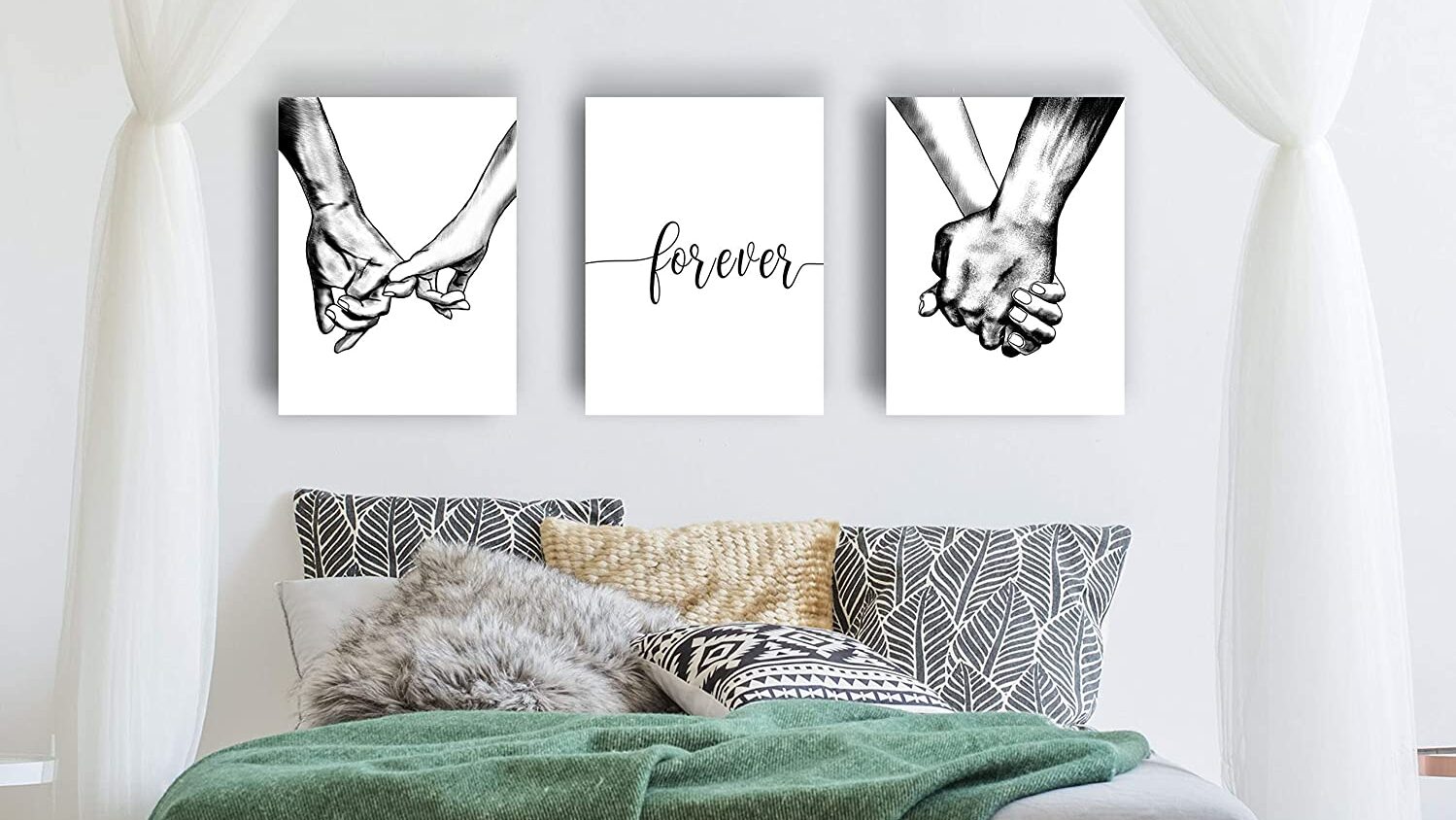 Hands Forever Canvas Wall Art
Are thinking of redecorating, or just want to show your partner how much you love to hold hands.
---
---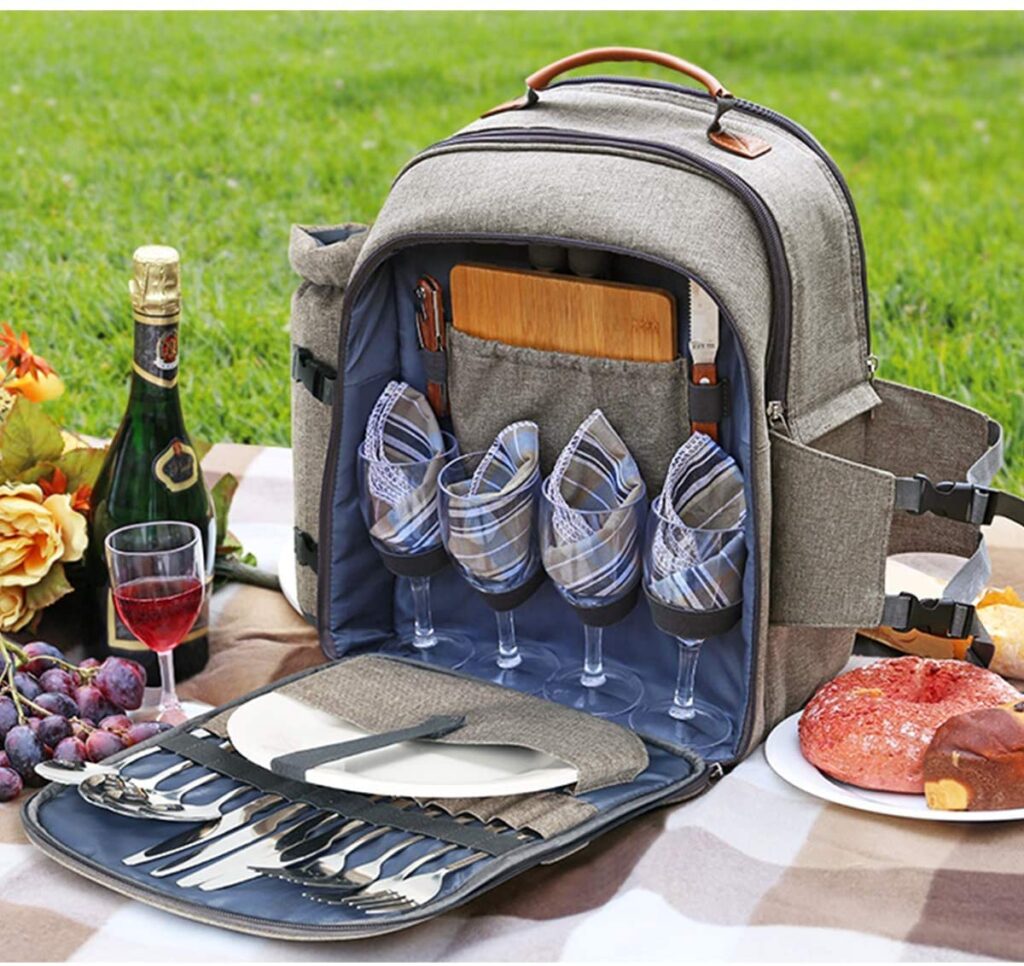 Picnic Backpack
This picnic backpack if full of all the things you need for a romantic picnic, just pack up some food and champagne and go to your favorite spot. We know this is for 4 people, but this time leave your friends behind! More colors available.
---
---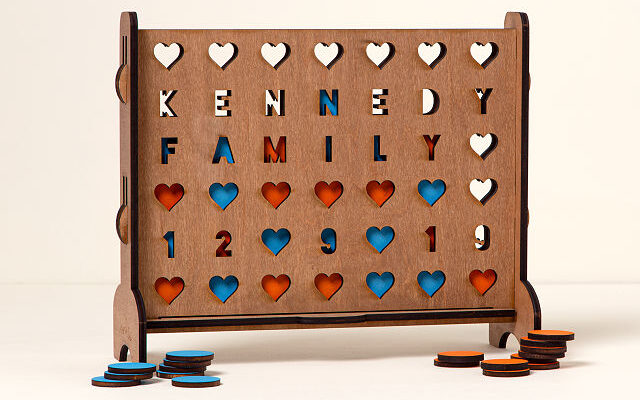 Personalized Hearts Four-Across Game
Start a game and wait until they realize there is a personalized message, this will bring up smiles each time you play together.
---
---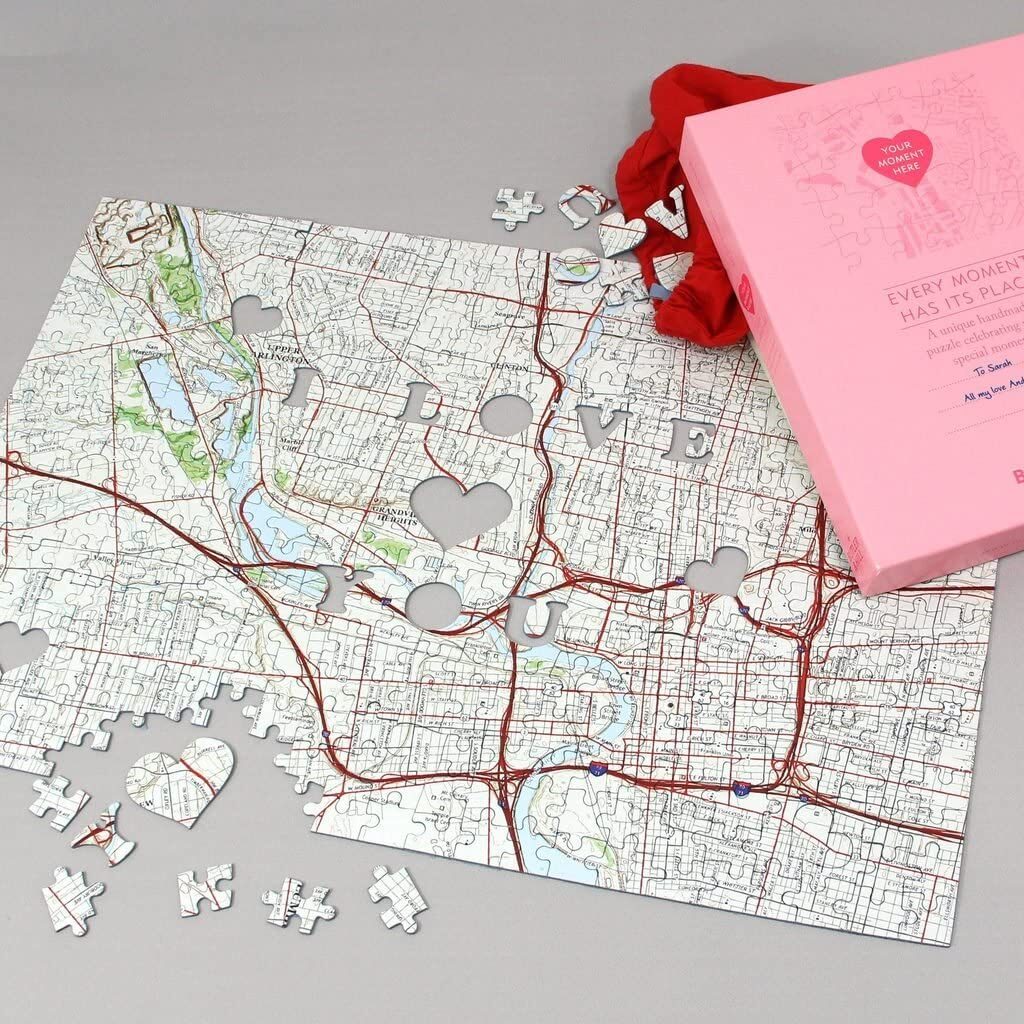 Personalized "Where We First Met" Map Jigsaw Puzzle
A unique, romantic gift for Valentine's day, this jigsaw puzzle is a light-hearted but tender way to celebrate love and relationships. Maybe even start a tradition putting this puzzle together every year.
---
---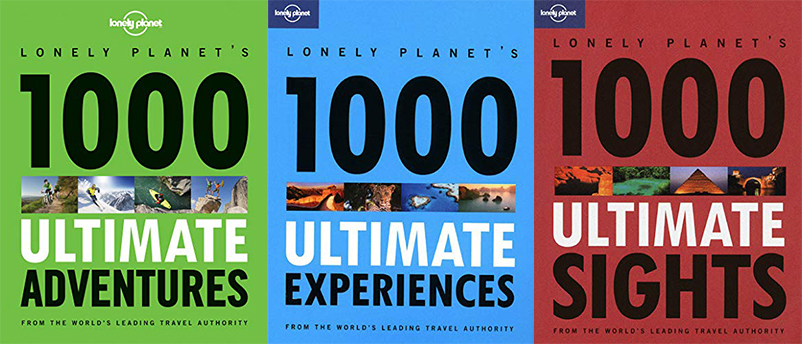 Lonely Planet 1000 Ultimate Guides
It's doesn't matter where you are going, it's who you are going with, but these books will surely help get and do the best things the world has to offer.
---
---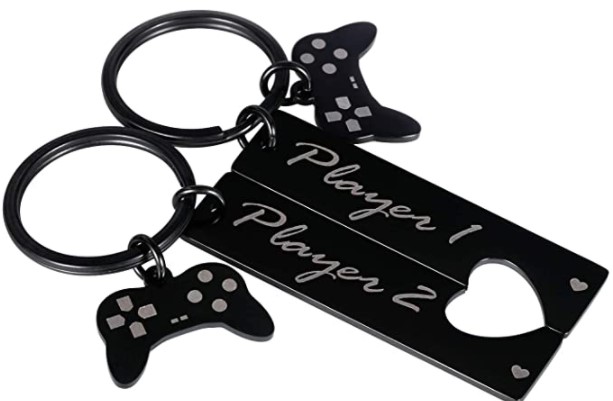 Player 1 Player 2 Couples Keychain
Gamers that found each other will surely love this rings set. Question is, who is going to be Player 1?
---
---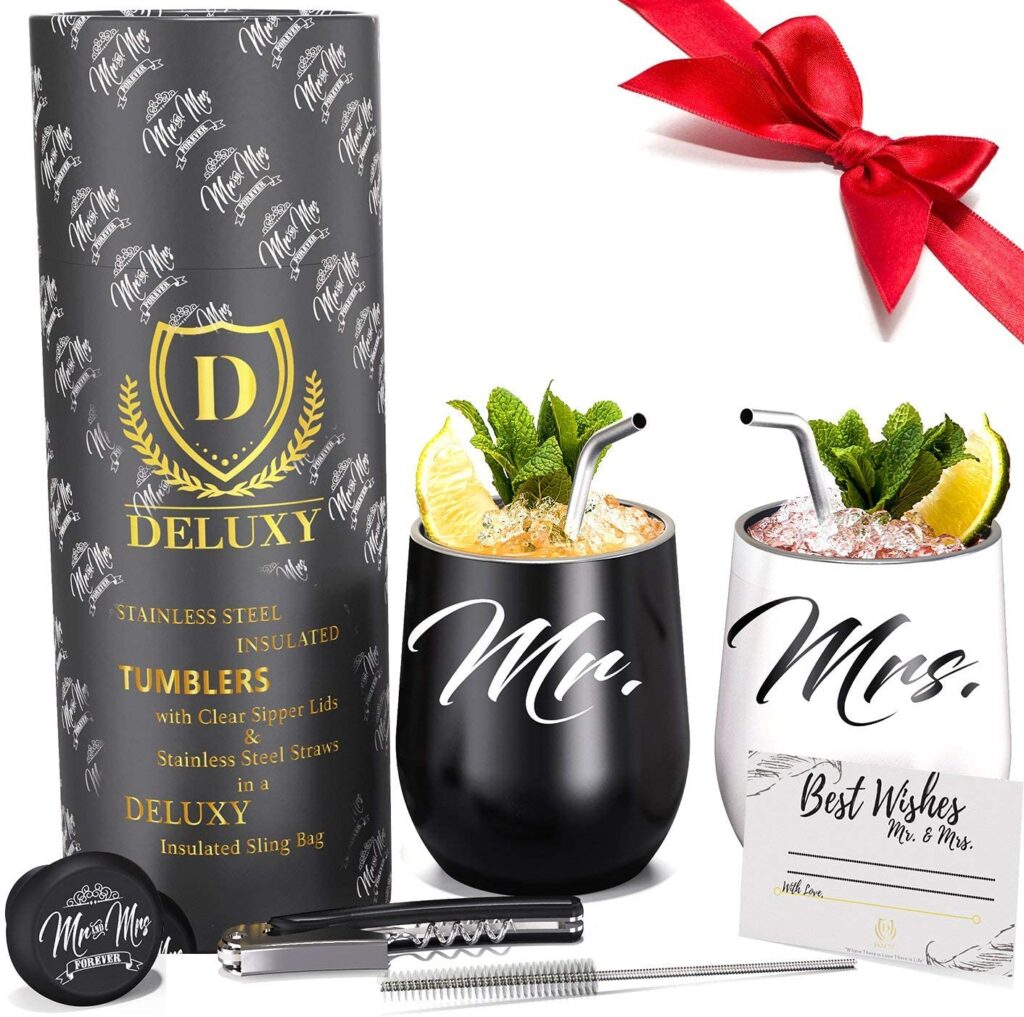 Deluxy Mr. & Mrs. Drink Set
This one is for the married couple! Who doesn't like to celebrate with a couple of drinks on Valentine's Day! And for those that do not like alcohol, these stainless steel cups are also good for non alcoholic cold drinks, hot coffee and tea.
---
---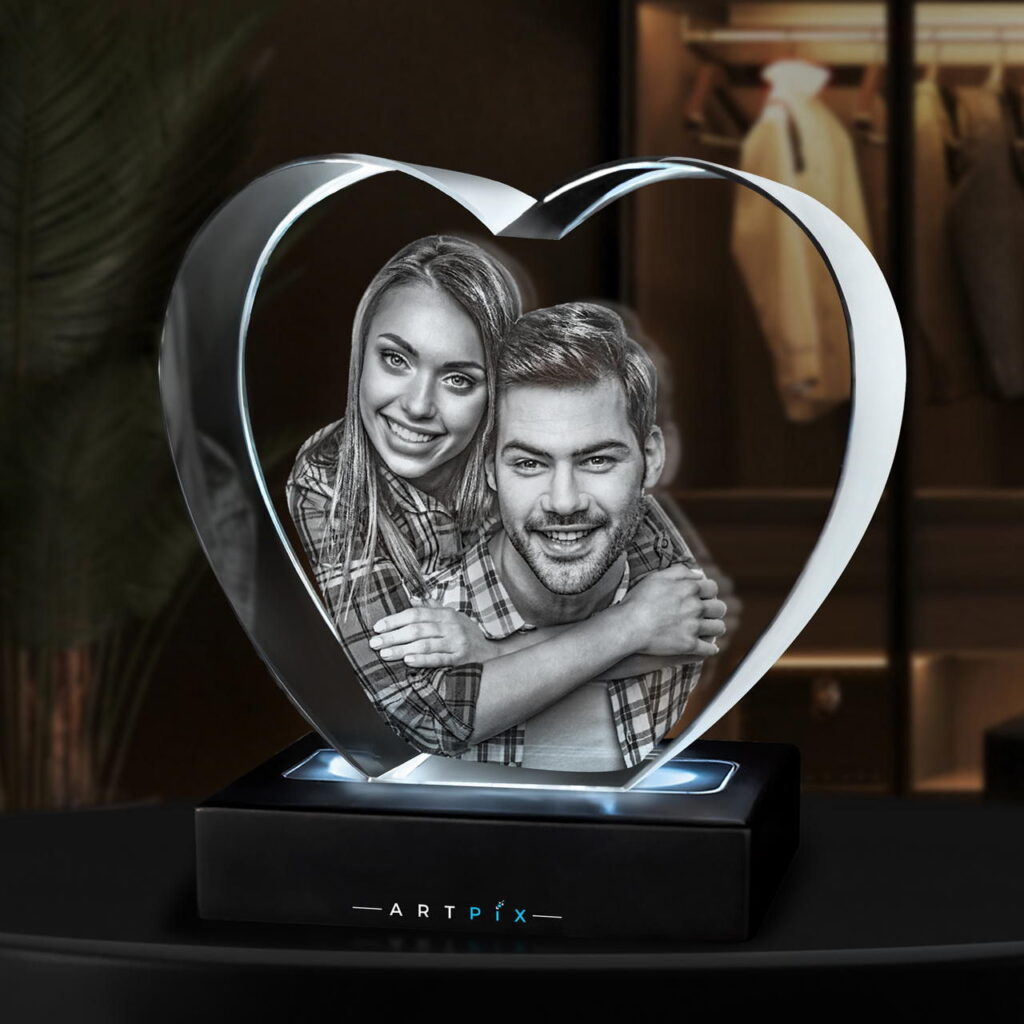 3D Crystal Heart
Convert your favorite photo into this unique 3D Crystals, they have a wide variety of shapes. We have to say that it's an impressive piece of technology, the front is static and the back follows you around, check their cool video ad here.
---
---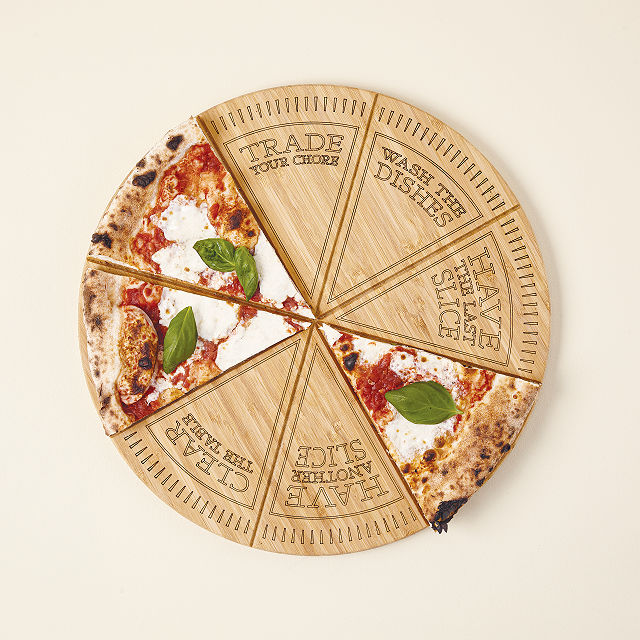 Pizza Roulette Cut & Serve Board
Make eating pizza even more fun, or not! But it will surely take care of who does the chores. Sharing is caring, so grab a slice and share the chores!
---
---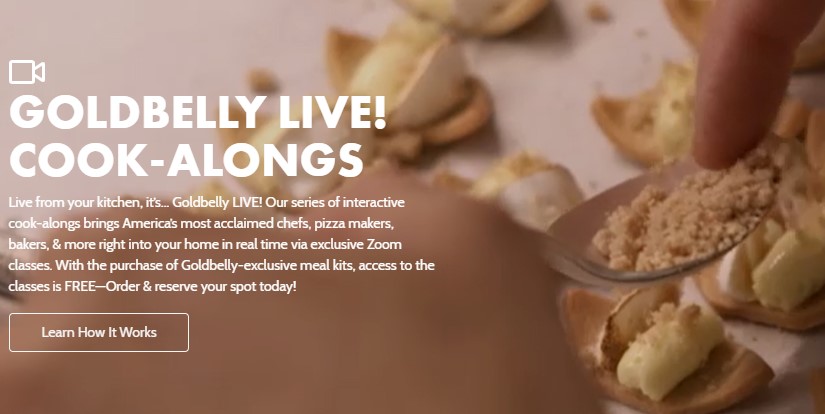 Goldbelly – Live Cooking Classes from Home
Reserve your spot from a selection of different cuisines, real time cooking classes. Learning how to cook is always fun especially with your significant other, time to cook with love!
---
---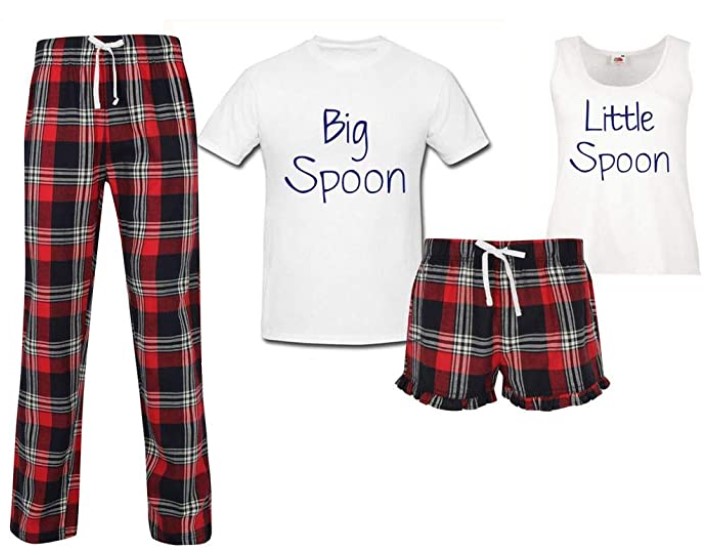 Big Spoon Little Spoon Pyjama set
Are you the spooning type, you will surely look cute in these PJs. Who will spoon who tonight?
---
---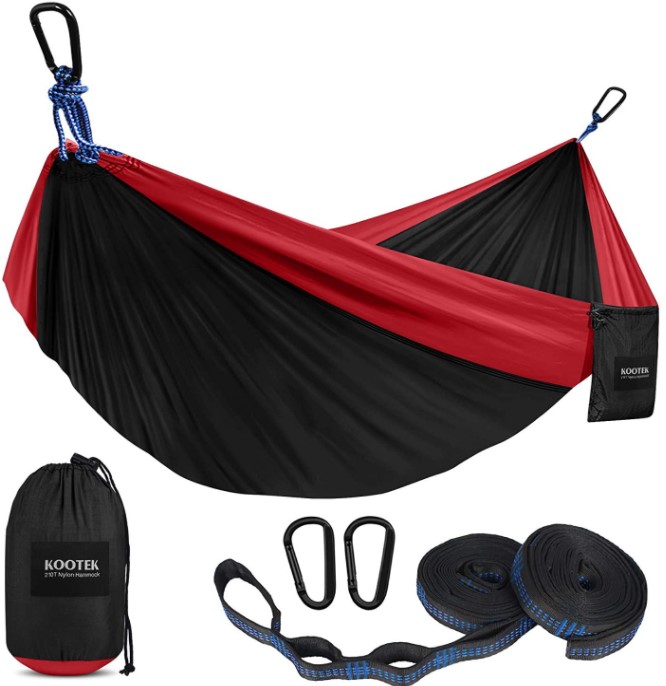 Double Hammock
This will come in handy if you also plan to get the Lonely Planet 1000 Ultimate Experiences book we mentioned above in this page, with some amazing places to relax on this hammock with a beautiful view, unless you already know the perfect spots, so cuddle up under the stars on Valentine's day and share your dreams and wishes. Available in over 20 different colors.
---
---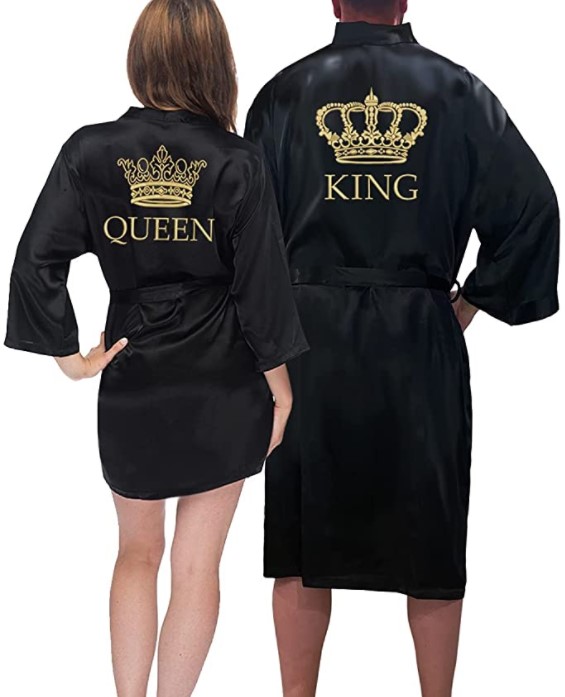 His and Hers Satin Robes
Perfect his and hers gift after nice warm bath together, these satin robes will make you fell like a Queen and King!
---
---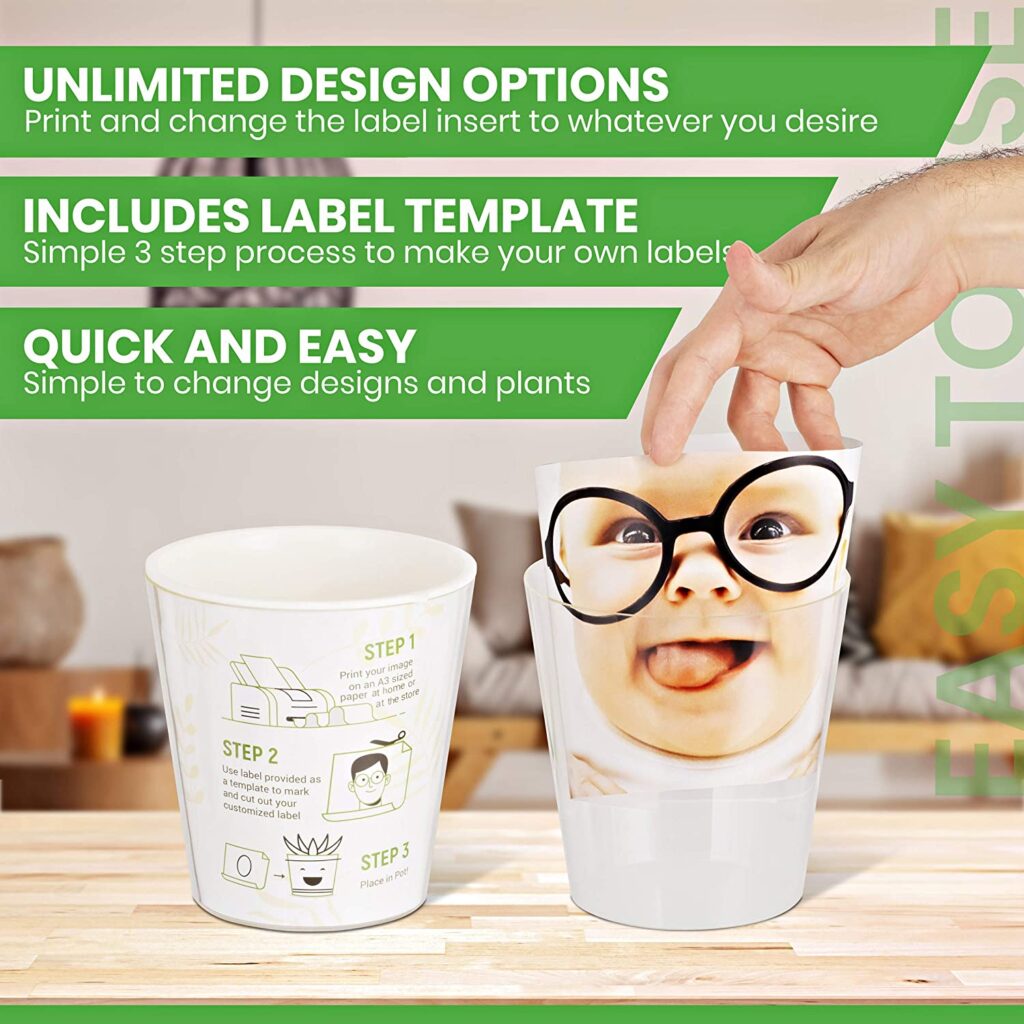 Face Planter Pot
First get their favorite flower/plant, second get this pot, third write something meaningful such as "Love grows here", "Let's watch this grow together" or their favorite quote and don't forget to keep what seed you planted a secret! They will have to find out when it blooms.
---
---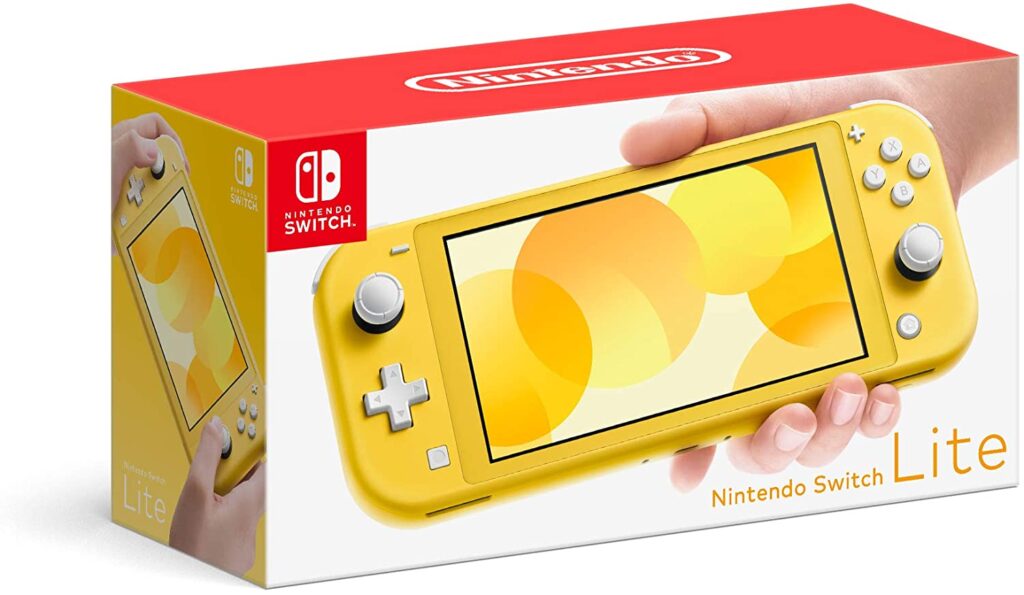 Nintendo Switch Lite
You can get two of these! but with only one you can have fun for lots of hours, since this Valentine's day happens to be on a Monday why not have some fun at home. If you don't know what you can do with this console check out Nintendo's Switch trailer here.
---
---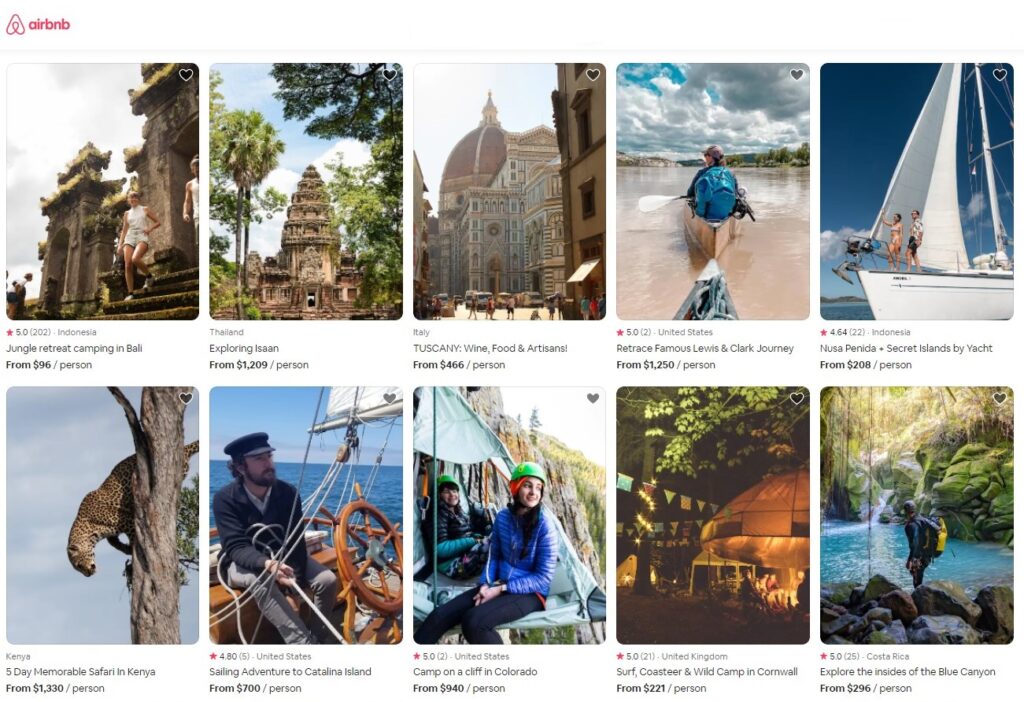 Airbnb Experiences
Go for a unique experience locally or any part of the world, Airbnb's offer a selection of 100s of experiences led by a world of hosts. We are sure you can find something you both will love, from food to animal lovers, adventures to history and culture to even online experiences, without leaving home.
---
---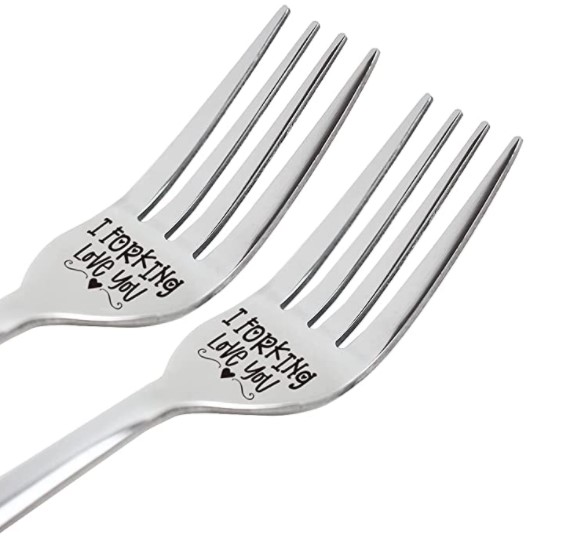 His and Hers "I Forking Love You" Forks
Say I love you with home cooked surprise meal, or maybe you could just present her these as when asking her "Will you move in with me?". Happy forking!
---
---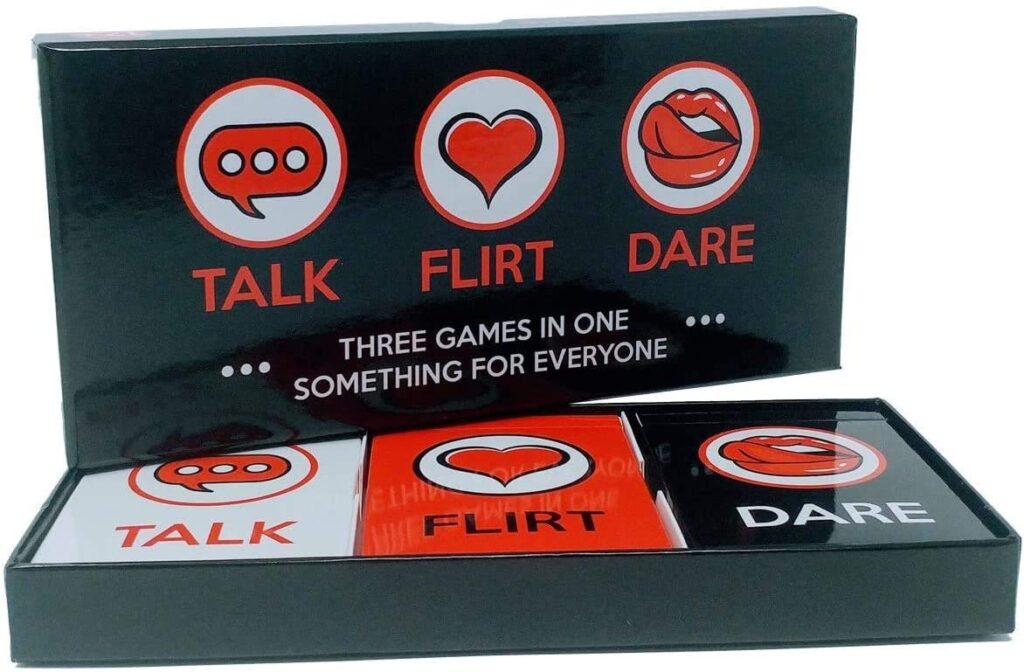 Talk, Flirt, Dare! Game
This is perfect for couples that started dating recently, get to know each other in an exciting way and with the help of this game, but this can also work to reignite and deepen a relationship. Enjoy a nice dinner out, get back home and just when they think the night is over take this game out and surprise! game on!
---
---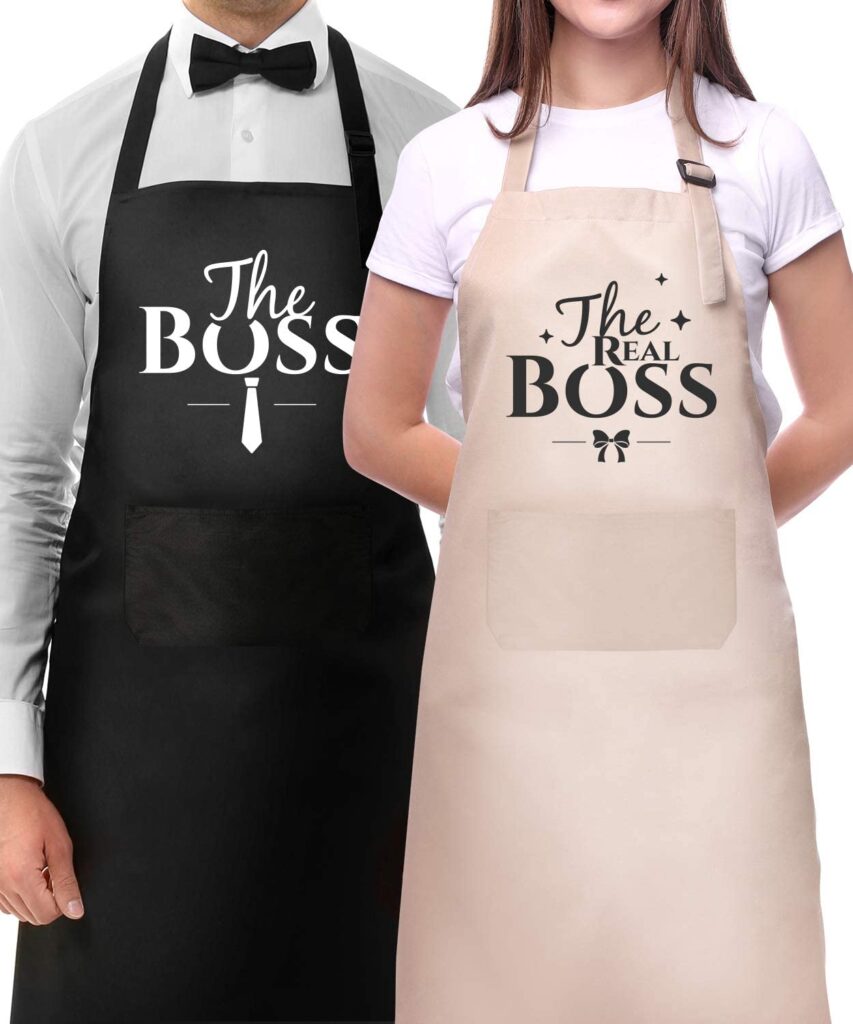 The Boss & The Real Boss Apron
The perfect his and hers gift for those who love to cook together. Now how about putting these on and cook a romantic dinner at home for Valentine's day, in style!
---
---